While there's a school of thought that suggests that classical music has refused to move on into the 21st century, there are enough artists and composers to put forward a contrary point of view.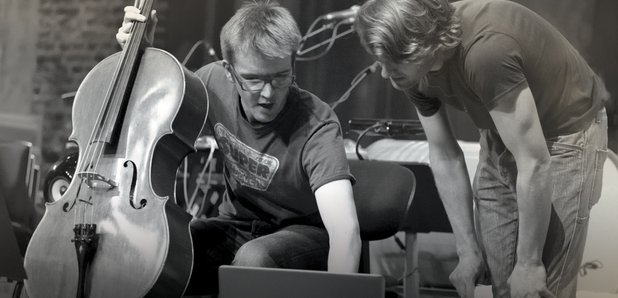 Stepping up to the plate are composer Gabriel Prokofiev and cellist Peter Gregson. Their collaboration on the album Cello Multitracks has shown the kind of dazzling results that can be achieved when modern technology is applied to classical instruments. The premise is simple enough – create a virtual orchestra made up entirely of cellos but with all the instruments played by just one artist.
Speaking to Classic FM's Tim Lihoreau, Gregson and Prokofiev – grandson of Sergei – explain how it all works.
"I've composed this piece for nine cellos and I've used a lot of interesting and unusual sounds for the cello to really create a cello orchestra," Prokofiev begins.
"Peter had to work out how to play all these things I'd written in the score and play all nine cello parts; that's why it's Multi-tracks. It's been a really exciting project and Peter's been the perfect person to work with."
Gregson's enthusiasm for the project is palpable when he expounds on the topic.
"The exciting thing with it was… learning how to imitate electronic instruments," he says.
"A lot of it sounds as if it was heavily processed but it's all actually completely real, acoustic cello playing. I do a lot of work with electronics but this is the first time it's really not had any electronics on it."
But surely if the piece was written for nine cellos, then surely it would follow that nine cellists would take part ands play together?
Gregson disagrees: "It's a very specific sound. It's a very different thing and we have done it with other people. We tried it with an ensemble at the Royal Festival Hall and it was a really great experience but it's a fundamentally different sound world. As opposed to nine people playing once, it's one person playing nine times. It's a really locked and tight thing."
"It's a very unified thing and a kind of unreal sound – something you can only do with modern technology. It's really interesting to explore those avenues," adds Prokofiev.
For the composer, Cello Multitracks is a continuation of the trailblazing work of one of America's most significant composers.
"It was partly influenced by Steve Reich because he's been doing this multi-track work for quite a long time," says Prokofiev.
"Since the 70s there's been New York Counterpoint and Electric Counterpoint; he's even done Cello Counterpoint so that's generally one player multi-layering themselves. I took quite a different compositional approach and I think there's a lot of mileage in that way of performing."
And, as Prokofiev points out, it's a methodology that is possessed of practical as well as artistic benefits.
"It also means Peter can go out and perform the piece himself," says Prokofiev.
Listen to the full interview below