Kathryn Stott is one of today's most brilliant pianists, she has performed around the world and is a visiting professor at the Royal Academy of Music in London. She has been performing with cellist Yo-Yo Ma for 30 years and ahead of the release of the duo's new album, she spoke to us about the pleasure people get from music – and why she'd like to go back in time and meet Gabriel Fauré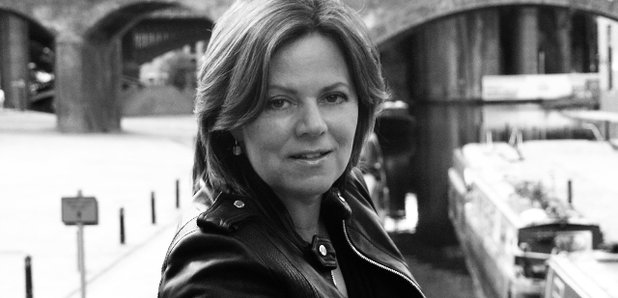 What's your earliest musical memory?
It's difficult to remember precisely, but I grew up listening to operatic arias sung by tenors – my parents had a small collection of 78s mostly by tenors Jussi Björling and Beniamino Gigli.
Why did you choose to take up the piano?
My mother was a secretary by day and taught little ones the piano after work. We had an upright piano in the house and when I was five, it seemed the most natural thing to just go and mess around on it. I made it clear after just one lesson that I didn't want my mother teaching me and I imagine she was more than happy to find me an independent teacher! I often wonder what would have happened if that piano had not been in the house…
What one thing do you wish someone had told you while you were training?
There are many things I wish I'd been told, but if I had to choose one, then I wish someone had made me realise how much pleasure music can bring to people. When I think about it now, I don't think that ever featured in my training whatsoever and it's such a major part of what we're able to achieve through our instrument.
What would be your one piece of advice for anyone trying to make it in music?
My advice would be that there are a million different ways to make music - find the one that belongs to you and not the one someone thinks is you.
Which recording or project are you proudest of and why?
I think I feel proud of the very first festival I created and directed back in 1995. It was a celebration of Gabriel Fauré and it was the first project that made it past scribbles on a piece of paper, to a 12-concert festival. Everything was on a DIY basis, including fundraising, booking halls, artists and publicity. What a learning curve that was!
Is there a recording you would like to do again, perhaps differently?
The day after a recording is finished I generally feel that I would play it all differently if we had to start again. For me, a recording is a snapshot of a time and I'd be mortified to think that everything was the same 20 years later.
What music are you enjoying listening to at the moment?
Richard Dubugnon is writing a new concerto for me which I'll premiere at the Barbican in February. I've been getting familiar with some of his other music to have a mini-immersion experience before tackling the new score.
What's the most exciting thing you've got coming up?
This Autumn, I'm spending a month in Australia and New Zealand on a solo tour and on the way home, meeting up with Yo-Yo Ma in Japan and Taiwan for recitals together. I'd say that's a pretty exciting start to the season!
Which composer, contemporary or from the past, would you most like to have a drink with and why?
This is the most difficult question! Because he's been the love of my life, I'm going to say Fauré.
Kathryn Stott's new recording with Yo-Yo Ma is called 'Songs from the Arc of Life' and is released in September. You can pre-order the album on iTunes and on Amazon.