Jessica Curry is one of the most exciting voices in video game music. We spoke to her about being nominated for a Bafta and why she's equally inspired by Bach and Joni Mitchell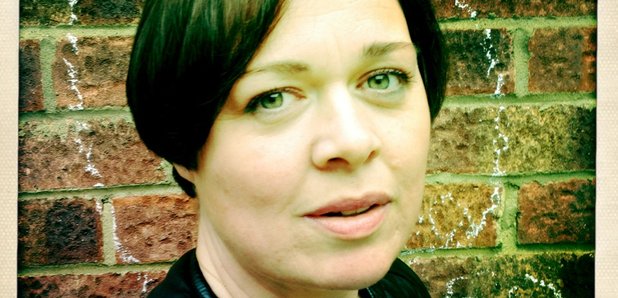 What's your earliest musical memory?
I'm cheating here a little and am going to go with my strongest childhood musical memory. It's of my mum, a playwright, using Elgar's Cello Concerto in one of her radio plays, But, Robert, Nobody Dies for Love Anymore . That was in 1983 and I was ten. I remember so vividly the way the words and the music magically interplayed and it was such a heady and emotional mix. That music stirred something so deep in me. The recording she used was the Robert Cohen version: I've just looked up the cover and it brought tears to my eyes. (This is what happens when you pass the age of 40.)
Why did you choose to become a composer?
As I think most composers would say, I didn't choose music, rather it chose me. Music is in the very fibre of my being and the thought of living without it makes me really anxious and very melancholy. Apart from my family it is, and shall always remain, my greatest joy. I am also completely unfit for any other kind of work!
What would be your one piece of advice for anyone trying to make it in music?
Be yourself. People will try to say you're too loud, too quiet, too bold, too out of fashion, too female, too much or not enough. The most precious lesson I have learned is that what everyone craves, and what we can all instantly recognise, is authenticity. If you find your voice then cherish it and never, ever apologise for it.
What do you wish someone had told you while you were training?
Well, I read English Literature at University so what I wish I'd learned sooner is not to be intimidated by the conservatories and academies. There is so much musical snobbery and I spent many years wishing I was a "proper" composer. What a waste of time and energy! I am now determined to embrace the composer that I am and to believe all the people who very kindly write to me to tell me how much my music means to them.
Who is your musical idol and why?
Oh, that's such a hard one! As I get older I find J.S. Bach suits me more and more. He soothes my soul and it's the only music I can listen to whatever mood I'm in. Joni Mitchell is also right up there for me. Her songs are profound, funny, deep, political, soulful and they just touch me on such a visceral level. Vaughan Williams will forever have a place in my heart so he has to get a mention too. That's three- I'm stopping!
Which piece or project are you proudest of and why?
I am most proud of Everybody's Gone to the Rapture [a new apocalyptic video game for which Jessica has written the music]. For me it represents growing up musically – it's the first body of work that I've written that I am completely and unequivocally proud of.
Is there a piece you'd like to go back and write differently?
Absolutely not. In music, as in life, regrets are absolutely pointless. As we are very fond of saying in our family, "if wishes were horses, beggars would ride". I've come over all Northern now. Seriously though, every piece we write takes us further on our travels and we couldn't get to the next place without the journey.
What's been the high point of your career so far?
I think the Dear Esther video game soundtrack was the turning point in my career. I never thought I would write for computer games. Before that I could never find quite the right place for my work – nothing ever fitted. Esther was the start of something new and magical and I'm so grateful for that project, because that's when I found my musical home. The first award I won for the soundtrack was an amazing moment – being at the Baftas was surreal.
What's the most exciting thing you've got coming up?
I'm about to embark on a hugely exciting commission - it's not announced yet but what I can say is that it's in collaboration with a renowned female poet who has a strong connection to the queen and it's going to be premiered at Durham Cathedral next year. Watch this space!
Which composer, contemporary or from the past, would you most like to have a drink with and why?
I would love to share a drink with Philip Glass – as well as creating music that I absolutely love he also comes across as a modest man and general top bloke. I would get very, very drunk and make him try to sing Koyaanisqatsi with me (me doing bass part, him on sops). Philip if you're reading this mine's a Margarita with a salt rim.
The soundtrack for Everybody's Gone to the Rapture is available now on iTunes and Amazon