The Canadian Tenors' blend of classical and contemporary pop has made them superstars worldwide and gained themselves a mass of celebrity fans including Oprah Winfrey, Sir Paul McCartney - and more recently The Queen. They tell Jamie Crick all about meeting their royal fan...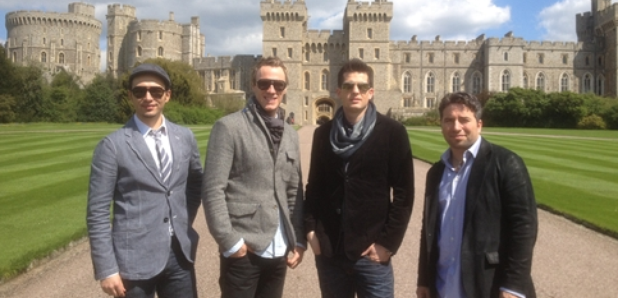 The classical four-piece - comprised of Remigio Pereira, Victor Micallef, Fraser Walters and Clifton Murray - recently impressed The Queen and Prince Philip at the Diamond Jubilee Pageant at Windsor Castle where they performed songs from their self-titled new album, including a cover of 'Hallelujah' by Leonard Cohen and a four-part vocal harmony of God Save the Queen.

The singers told Jamie Crick about the concert and how they never fail to be impressed by Her Royal Highness: "We had met her before about 2 years ago and she remembered us. It was an amazing honour to be performing for her. She's an amazing lady with great energy"...
The Tenors' self-titled debut album is released in the UK on Decca Records on June 4.