The brilliant Canadian violinist talks Sesame Street, returning to Paganini and why he'd like to go for a pint with Mozart…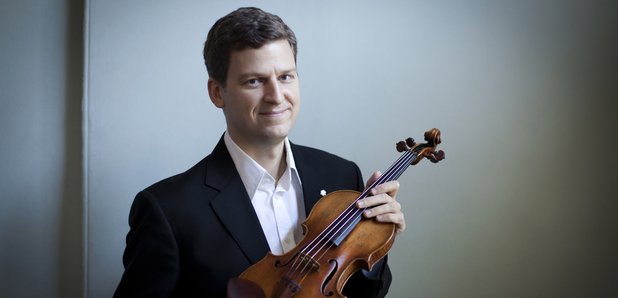 Photo: Ben Ealovega
What's your earliest musical memory?
That would be impossible to remember. I grew up with so much music around my house – my father was a musician, my mother was a ballet dancer. Music was how they kept me out of trouble as a little kid – they would perch me up next to the speaker of the stereo and that would keep me occupied.
Why did you choose to take up the violin?
Listening to so much orchestral music I had access to all the instruments basically, but something about the violin spoke to me. I remember as a little boy seeing Itzhak Perlman on Sesame Street and thinking: "this guy is just the greatest". So when I was about 4 years old I was very excited to get a violin and I begged and begged and I got a violin for Christmas.
Which recording or project are you proudest of?
I just released a recording of Franck and Strauss sonatas with my friend Andy Armstrong and that was a project that was very special for both of us, we'd worked so hard on this music for so many years.
Are there any recordings you'd like to go back to and record differently?
It's not that I'm not proud of my earliest recordings because I think I am, but sometimes when I listen to them it's like when you look at an old photograph of yourself and you realise that you're a different person now. You might like who you used to be but that isn't you anymore. I did re-record the Paganini Caprices about 15 years after I first recorded them. And now I'm thinking: "should I re-record Bach?" because my Bach Sonata and Partitas set was one of the first things I did and I'd play them somewhat differently now.
What advice would you give to someone trying to become a professional violinist?
Two things, the first being that you have to really find a way to listen to yourself objectively because all too often you think you sound one way – you feel a certain way – but you don't really sound that way. That's why there's something very valuable about making recordings, whether they're professional CDs or just throwing on the microphone on your phone to listen to what you really sound like.
The second thing is learning as much as you can from different influences but then ultimately finding your own voice and being absolutely committed to that. You're never going to please everybody but I think that honesty is something that audiences respond to more strongly than anything else.
And finally, if you could go for coffee with one composer, past or present, who would it be?
It'd have to be Mozart because I think he would be a really fun person to know. And I think we'd definitely go for a pint over a coffee.
You can see James Ehnes perform in London's Wigmore Hall on 18 September, in Glasgow's City Halls on 24 September and in Edinburgh's Usher Hall on 27 September