Tenor Bryan Hymel has spoken exclusively to Classic FM of how was he parachuted at very short notice into the Royal Opera House's production of Belioz's Les Troyens to play the role of Enée. The part was to have been played by Jonas Kaufmann but he was forced to quit after failing to recover from a protracted infection.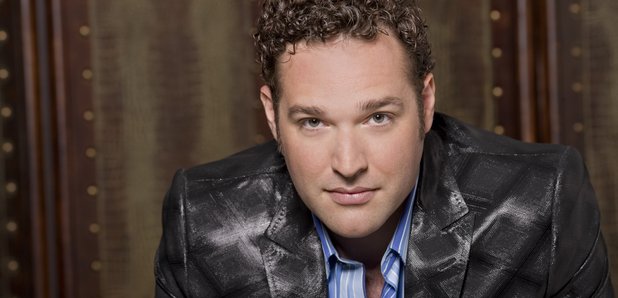 "I got called in quite late to this," he recalls.
"I was in Italy doing a concert performance… and the casting director called me – and I thought the was coming to see the performance there – and he said, 'No I have to talk to you about something completely different.' So he asked if I was free and if I was available and if I was willing to do it and I jumped at the opportunity."
He adds: "I mean, I feel bad for [Jonas Kaufmann] but to sing this role at the Royal Opera with [conductor] Tony Pappano and [opera and theatre director] David McVicar – it's a dream come true!"
With rehearsal time at a premium, it's a scenario that might have phased less experienced singers but fortunately, Hymel had sung the role of Enée at De Nederlandse Opera in Amsterdam recently.
"It isn't so much of a nightmare," he says.
"Fortunately, I did know it because the first time I learned it I did really, really well because it's really long and it's really hard… but there were only a few connecting bits to do."
Hymel admits that the experience would have been less stressful had the luxury of time been available but, in a strange way, he reckons that it's been easier to rehearse the part this time round.
"It might have been a more relaxed process if I'd been here for the whole time but this way it's been so streamlined and so efficient that in a way it's been easier than the first time I did it," he confirms.
Thanks to Hymel's professionalism, the Royal Opera House has allowed itself something of a sigh of relief.
Speaking recently in statement, Kasper Holten, Director of Opera said: "We are grateful to Bryan for stepping in, and we are very happy that such a gifted artist has been free to undertake this demanding task with such short notice."
Listen to the full interview with Bryan and Classic FM's Jamie Crick below

Bryan Hymel
Picture: Dario Acosta