The AAM's bassoonist lets us in on the secrets of 'visual interpretations' of difficult music, strops and an embarrassing Hebrides moment.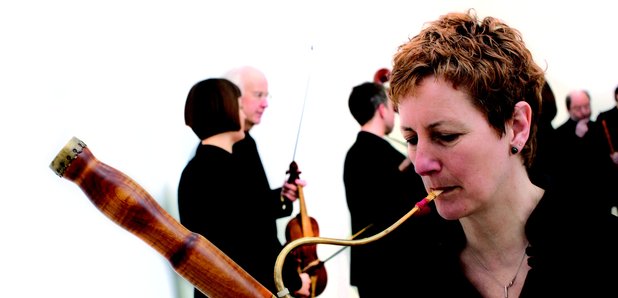 Name: Ursula Leveaux

Instrument: Bassoon

Ensemble: Academy of Ancient Music (and the Nash Ensemble)

Why did you decide to become a musician?
Music has always been an important part of my life – like a sort of 'golden thread' that weaves through everything else. I was eight when I announced, with great certainty, that I wanted to play the bassoon; I'm still amazed to have been able to earn my living doing it!

What's the one performance from your career that sticks in your mind?
I've had so many wonderful experiences that it's hard to choose. The most recent that comes to mind was, in fact, two concerts on Good Friday this year; I got to play the Schubert Octet with the Nash Ensemble for a lunchtime concert at LSO St Luke's and then made the short walk to the Barbican to play the St. John Passion with the AAM that afternoon. I remember thinking 'this is as good as it gets' – and I was done and ready to party by 5.30pm!

What's the most embarrassing thing that's happened to you on stage?
Hmm, there are a few to choose from there as well… I think it was probably in my days at the Scottish Chamber Orchestra when I played the first note of the Hebrides Overture half a bar before the rest of the orchestra. I have to say that the conductor was surprisingly kind about it and I still remember how supportive my 2nd bassoon colleague was which really helped me to let it go and simply get on with the rest of the programme.

If you could work with one musician, living or dead, who would it be and why?
I think, having played so much of his music recently, that I would love to have met J.S. Bach and to have played in the first performances of his Cantatas or his Orchestral Suites.

In concert, have you ever thought, "I can't actually play this bit very well, I'm going to mime and hope no-one notices"?
I confess that there has been the odd occasion when, playing an extremely creepy-crawly bass line on the baroque bassoon, I have come to the conclusion that discretion is definitely the better part of valour and have performed a 'visual interpretation' of a note or two.

Could you give us an example of the downside of the profession, something that the average concert-goer might not know about?
I suppose one of the things I find hardest is that, having a small daughter, playing a concert almost always means missing out on all those special things like bath time, bedtime and stories.

Does the touring lifestyle bring out rock star behaviour in the orchestra?
Given that we are rarely treated like rock stars it would be quite hard to behave like one! I enjoy touring with the AAM; we are usually really well looked after, the atmosphere in the group is generally relaxed but focused on the job in hand, and people are kind and friendly to one another.

Have you witnessed any serious diva strops in your time as a musician?
A few. Luckily, I've never really had one directed at me personally. They are generally caused by insecurities of some kind of another and I usually feel sorry for the person behaving badly – it tends to be they that come off worse in the long run.

What's the biggest challenge facing musicians like you these days?
One of the particular demands of playing with the AAM is that, performing music of different styles such as Baroque or Classical, I need to play on a variety of different bassoons. The challenge is to make sure that I'm prepared for each project, that I have reeds that work on whatever instrument I need to use - and that I can remember the fingerings!

What's the best thing about being a musician?
The music, the people and the special feeling that comes with performing for an enthusiastic audience.
The Academy of Ancient Music celebrate their 40th anniversary in 2013-14, beginning with Monteverdi's Orfeo at the Barbican Centre on 28th September