Spilling the beans on divas, the trouble with double reeds and a poorly-timed nosebleed - we chat to the Czech Phil's Jana Brozkova.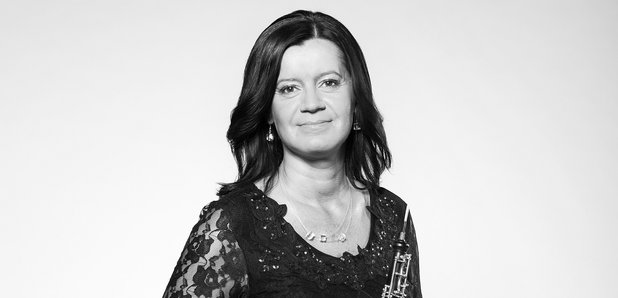 Name: Jana Brozkova

Instrument: Oboe

Ensemble: Czech Philharmonic Orchestra

Why did you decide to become a musician?
Actually, it was my father, a music teacher, who called the tune over my music career. I started to play the piano at the tender age of four, the oboe when I was eight. The situation seemed fairly straightforward already in my childhood.

What's the one performance from your career that sticks in your mind?
I have performed in plenty of concerts which will stay with me forever. Though, my strongest memory is that of a festival concert in Berlin where I gave a concert for the oboe and the orchestra of Bohuslav Martinů. The concert was composed for Jiří Tancibudek – he was in the auditorium. This was one of my most memorable times. I was greatly honoured.

What's the most embarrassing thing that's happened to you on stage?
The most embarrassing thing that has happened to me on the stage was perhaps the moment when I got a nosebleed. I was at a loss to know how to cope and had no handkerchief on me. This is something I will never forget.

If you could work with one musician, living or dead, who would it be and why?
I have met distinguished musicians from different musical genres throughout my musical career. Still, I have a dream which will, sadly, never come true. I wish I could play a piece of music with J.S. Bach since it is a truth universally acknowledged that J.S. Bach is God.

In concert, have you ever thought, "I can't actually play this bit very well, I'm going to mime and hope no-one notices"?
Not all performances can be stunning. Having said that, a standard performance of a professional musician is expected to achieve such a high level that the audience wouldn't notice even little mistakes, or at least shouldn't be annoyed by them.

Could you give us an example of the downside of the profession, something that the average concert-goer might not know about?
Double reeds are particularly susceptible to problems. I guess most of the audience has little idea what the reed refers to. It is a handmade double reed, which can collapse, split or dry out during the performance. The musician is powerless when something goes wrong with it.

Does the touring lifestyle bring out rock star behaviour in the orchestra?
To the best of my recollection, none of my colleagues has behaved like a rock star. I have never encountered things of that sort.

Have you witnessed any serious diva strops in your time as a musician?
Only Jessye Norman springs to mind if I think of someone behaving like a prima donna. She came backstage of Smetana Hall dressed in an ankle-length gleaming white fur coat. Shortly before she came to the stage, two of her servants approached her and took off her coat. Immediately afterwards, she appeared on the stage in a stunning gown.

What's the biggest challenge facing musicians like you these days?
I believe the biggest challenge musicians are facing these days is to bring on a generation of young musicians and make classical music accessible to a great number of people. Unfortunately, we live at the time when a lot of young people wear earphones. It also comes as no surprise to us that parents prefer watching television or different types of entertainment to live performance.

What's the best thing about being a musician?
I guess the best thing about being a musician is to be keen on music. Apart from that, I feel comfortable in the musical environment. Whenever a concert is over and I can hear the audience clapping, I realise the concert was successful. It gives me rewarding feelings, feelings of immense satisfaction that I value highly. Hopefully, I will keep it up.