Snapping strings is much more complex when you're a harpist... find out why in our interview with the Czech Philharmonic's principal.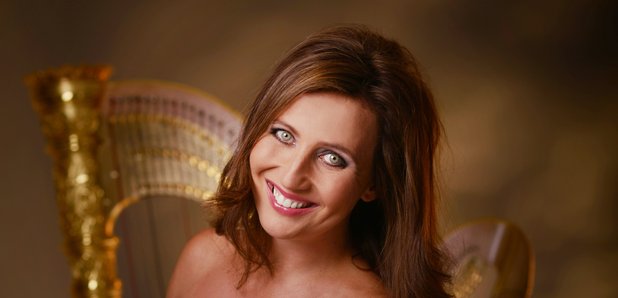 Name: Jana Bouskova

Instrument: Harp

Ensemble: The Czech Philharmonic Orchestra

Why did you decide to become a musician?
I was born to a musical family. Actually, both my parents are professional musicians. Music was constantly around me when I was a child and I have been passionate about it ever since. I found it very hard to imagine even at my tender age that I could ever enter a different profession.

Is there a single performance in your career that sticks in your mind?
I guess there are so many of them. To be honest, it is really difficult to choose just one. I have happy memories of my debut solo recital at the Alice Tully Hall of Lincoln Center in New York. I often like to think back of solo concerts with a lot of world's orchestras but also of the solo or chamber performances featuring great musicians, such as Mstislav Rostropovich, Maxim Vengerov, Emmanuel Pahud and many others. Apart from that, I have participated in numerous stunning performances as a Principal Harpist with the Czech Philharmonic Orchestra.

What is the most embarrassing thing that has happened to you on stage?
During one solo recital I had to start playing one piece three times because the string broke twice.

If you could work with one musician, alive or dead, who would it be and why?
Johann Sebastian Bach would be my choice. To me, he is father of music. Listening to his pieces and playing his music is such an enriching thing to us. I am convinced we would experience such moments even more intensively if we had a chance at least one second to work with him and meet him personally.

Have you ever thought during a concert: "I can't actually play this bit very well, I'm going to mime and hope no one notices"?
It has never occurred to me. Though, there were moments during some concerts in the halls and cathedrals when I was shivering with cold, I wasn't able to move my fingers the way I am used to. I was hoping to survive and wished hard the public wouldn't notice. True enough, such moments are not at all pleasant ones.

Could you give us an example of the downside of the profession, something that the average concert-goer might not know about?
Perhaps that the audience has no idea how much work is there behind the final result – the one people can hear on the stage. There are hours and hours of practicing and preparation, moments of total concentration, times when you have to overcome nervousness. All of that takes great discipline; almost all my childhood was dedicated to music and playing the instrument. Still, I wouldn't call this a downside. We are musicians - we have a penchant for music, we love our work. It is only very much different from many other professions. One can hardly imagine what it involves.

Does the touring lifestyle bring out rock star behaviour in the orchestra?
I don't think so.

What's the best thing about being a musician?
Music as such; having the ability to express everything we feel inside, all the emotions and our life experience, sharing such moments with the audience, pleasing their hearts and souls. I believe it is a gift from the God to be a musician. Every musician is and must be different, such as everyone else is. In fact, this makes our profession so beautiful and special.