Austin Wintory shot to fame with the music for the 2012 video game 'Journey' – a game that became PlayStation's fastest-selling title. His soundtrack went on to be nominated for a Grammy and to win two British Academy Games Awards. We asked him how he became a composer and what advice he'd give to young musicians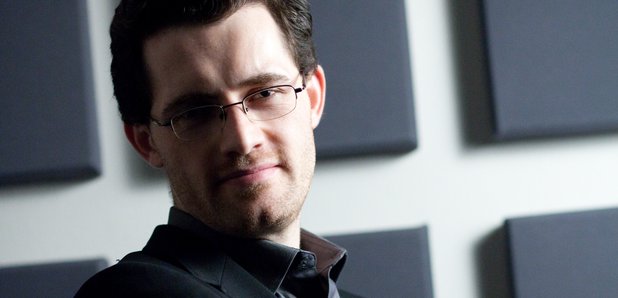 What's your earliest musical memory?
Somewhere around age 10 I began picking out melodies on the piano that I was hearing in films and games. I'd recently learned in a general music class the layout of the keys via these one-octave glockenspiels, and found I could figure out themes by ear. This quickly prompted my parents to suggest piano lessons and that set it all in motion.
Why did you choose to become a composer?
In seemingly my very first piano lesson, my teacher asked what sort of music I listened to and I told him that I never listened to music. Sort of bemused by this, he showed up the following week with a stack of Jerry Goldsmith LPs for me to listen to. I was instantly transformed from passive hobbyist to obsessive would-be composer.
What would be your one piece of advice for anyone trying to make it in music?
It's two-pronged. First, live as fully as you can, particularly regarding experiences outside of music, because your creative output is going to forever exist at the heart of those life experiences. The more unlike anyone else's life yours is, the more your voice as a musician will reflect that. And second, as a by-product of these life experiences, learn to embrace the differences they'll inspire in you and don't be afraid if it makes your work divisive. It's easy to feel fearful of being too different, but as an artist it's essential. Taking ownership of my particular quirks was the best career move I ever made.
Who is your musical idol and why?
I have many! Among living composers I'd name John Corigliano, Christopher Cerrone, Jessica Curry, Dan Visconti, John Powell and Alexandre Desplat. All of those have in common that they inspire me to drive my work further and to look inward more deeply. Whether it's because they are superb colourists, have amazing command over structure and arc, or simply write gorgeous tunes. I try to be this sort of perpetual student of their work.
Which recording or project are you proudest of and why?
I could never really answer that! I try to make each project push me out of comfort zone, and I'd say most recently I managed to succeed with Abzu (hear a clip from the soundtrack below). For the game I wrote this overlap between an orchestra of strings, winds and percussion – with no brass – a chamber choir – with no basses – and a seven-piece harp ensemble, plus various subtle electronic elements. Managing all of that was without a doubt the biggest creative challenge I've had to date.
Which piece would you like to go back and do differently?
I don't think I would change any of my past work, and not because I think any of it's perfect. In fact, quite the opposite: the imperfections are daily lessons for me on how to get better. I prefer the time capsule history of my growth, I think that a new idea dreamt up tomorrow will be superior to yesterday's, and yesterday's isn't really worth spending a lot of time tweaking. Learn the lessons of why it's flawed and move forward.
What's been the high point of your career so far?
In the wake of Journey 's release, I found myself getting barraged by emails and tweets from people telling stories of how the game or its music intersected with their lives. Often these were gut-wrenching and deeply personal, and amazingly these messages still continue to this day after over four years. It's surreal. Getting simultaneous emails that say my work was featured in a loved one's funeral, and also played as a bride was walking down the aisle, is beyond my ability to really unpack. Participating in someone's meaningful life events via your work, even if in a very small way, is a high point I doubt any other could upend.
Which composer, contemporary or from the past, would you most like to have a drink with and why?
I would say Leonard Bernstein. He's someone with whom I think the conversation would've rapidly bounced around, covering really introspective and philosophical topics before veering into ridiculous fun and laughter. Even without bringing up music.
Austin's next score is for the game 'Abzu', out in August this year.