Ahead of his January concerts with the CBSO, conductor Andrew Gourlay talks about his early memories of listening to the Pet Shop Boys, why he'd like to meet Rachmaninov and the importance of being able to move on.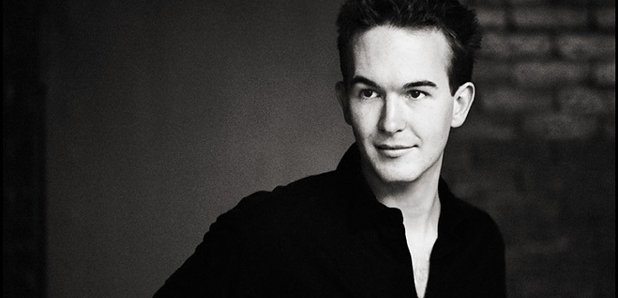 What's your earliest musical memory?
I never had one of those big experiences which people talk about setting them on the road of a career in music. But I remember when I was living in Manila, when I was about five years old, going on incredibly long car journeys heading off to the beach and listening to the music of the 80s – things like Orchestral Manoeuvres in the Dark and Pet Shop Boys.
When and why did you decide to become a conductor?
I hadn't really even considered it until I was at music college. I was playing in a lot of orchestras and analysing everything the conductors were doing and, as is often the case, becoming more critical of conductors as I grew older and started thinking "I ought to have a go at this myself." I was playing in a brass quintet and we did a huge amount of contemporary music and I found myself gravitating towards leading rehearsals, which must have been incredibly infuriating for the rest of the group, I think.
What piece of advice would you give to someone trying to become a conductor?
I was really struck by something I read recently, about how it's really worth thinking about what kind of life you want to be leading. Where you want to be living, what you want to be doing, how long you want to be working, all of these questions and then trying to actively set that up rather than just letting your life run a course by itself. We all have a lot of control over what we're doing.
Name one of your musical icons?
The name which instantly pops into my head is Claudio Abbado. I was really lucky to be able to play on his final tour that he conducted with the Gustav Mahler Youth Orchestra. It was a dream experience in terms of everything you could possibly want to learn about the physical art of conducting. I'll never forget those first few minutes when he walked on to the podium and started conducting Schoenberg's Pelleas and Melisande . I remember his smile because a lot of conductors don't smile – I really empathised with that because I often can't stop myself from smiling when I'm conducting!
Which recording or project are you proudest of?
The most rewarding projects are ones where you have to travel the furthest. The one that comes to mind is the project I did with the City of Birmingham Symphony Orchestra and the Birmingham Opera Company earlier this year on Tippett's opera The Ice Break because the music is exceptionally difficult. And when you add into that the chorus of mostly amateur singers and the difficulty of working in a gigantic warehouse with singers often a huge distance away from me and usually behind me as well – it was always going to be a challenging project. After a lot of hard work we produced something that we were all incredibly proud of.
Is there a recording or project you'd like to do again and do differently?
I think to be honest there are aspects of almost every single project that you wish you'd done differently. I just try to put these things behind me and – as a conductor you have to be able to move on. Most conductors are actually very sensitive under their apparent thick-skin, it goes with the job – you need to be able to open yourself up as well as having that thick skin.
What future projects are you looking forward to?
I'm particularly looking forward to going back to Birmingham in January to do Symphony Hall concerts with the CBSO because it's music that's right up my street – Ravel's Mother Goose Suite, Rachmaninov's Fourth Piano Concerto and Rimsky-Korsakov's Scheherazade. More to the point it's just nice to be able to connect with the orchestra in a symphonic context as well, having worked so hard on the operatic repertoire.
Which composer would you most like to go for a drink with?
If I could go back to the past, the one thing which would interest me the most would be to actually experience a rehearsal of Mozart's music with him involved, just to settle a few questions in my mind, to instantly drop myself into the sound-world of Mozart and the time. But in terms of a coffee or a pint, I don't think Mozart would really be my kind of person. I'd perhaps say Rachmaninov, because there are quite conflicting views on whether he was an emotional character or a cold character. I'm curious to find out first-hand what kind of personality he had.
Andrew Gourlay conducts the CBSO and pianist Alexander Romanovsky on 14th and 16th January at Symphony Hall, Birmingham and the RTÉ National Symphony Orchestra in a programme of Debussy, Dutilleux and Rachmaninov on 8th April at the National Concert Hall, Dublin