They may have performed in front of the Queen on the Thames and a global audience of millions, but operatic vocal quartet Amore is still struggling to be recognised in the street – for the time being.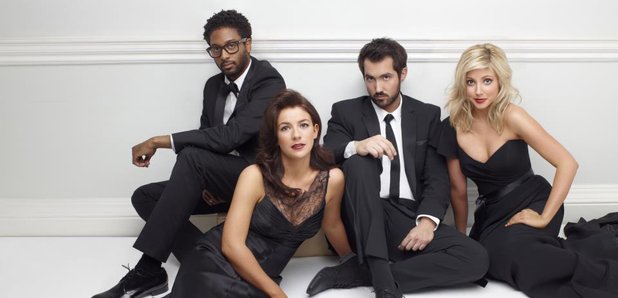 Recalling the day their debut album, Stand Together, was released, soprano Monica McGhee smiles as tells Classic FM about taking a copy of the album to the counter of a record store with her bandmates – and not being recognised!
"The day that the album came out we went to HMV together and we got some poor girl to take our photograph beside the albums," she laughs.
"The four us went up as a four to buy the album and no one knew it was us!"
Tenor David Webb feels that other forces were at work.
"We were eclipsed because the Scissor Sisters were upstairs!" he jokes.
Though they're now well on the road to success after forming at the Royal College of Music to audition for record label Warner Brothers, it wasn't always obvious that they'd pursue a career in operatic singing.
"For me, I'd always sung; I was in a girls' choir for 10 years but it had never been opera. I don't think for any us it was a clear route into operatic repertoire," explains mezzo-soprano Victoria Gray.

She continues: "I'd actually been to see an opera at Glyndebourne – The Marriage of Figaro – and it was actually the orchestra that blew me away. The precision and the perfection of the orchestra was amazing so that led me into it and I knew what I wanted to do then."
As they begin to increase in popularity, tenor David Webb is under no illusions as to how fortunate they are to be a working group.
"We've all realised how lucky we are to be in this situation. There are so many young singers wanting to make careers and have a go at things," he says.
"We're so lucky to perform the repertoire that we love. Obviously, we're promoted as an opera group but the great thing about having a soprano, a mezzo, a tenor and a bass means that we take things from their original form."
Ultimately, says Webb, it's the group's love of what they're doing that helps them win new fans.
"We love what we're doing and we're passionate about this music and hopefully other people will enjoy it as well," he enthuses.
And that, as someone once sang, is Amore.
Listen to the full interview below

Amore interview