Robert Hollingworth is the founder and director of I Fagiolini, one of the best early music vocal ensembles working today. He answered your questions, including what piece of music he would save from an apocalypse.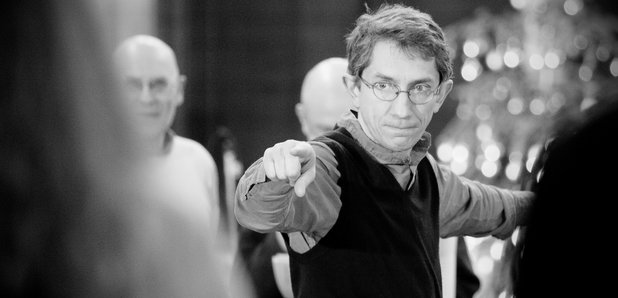 Robert Hollingworth is best known as the founder and director of early music ensemble I Fagiolini but he has also worked with groups including the Academy of Ancient Music, St James Baroque, the Nederlands Kamerkoor and Opera Zuid.
He has also worked as an advisor on films, including Quills for which, he says on his website, "he tried and failed to make Joaquin Phoenix look like a real conductor".
His recordings include collections of music by Monteverdi, Striggio and Gabrieli. Robert also works as a broadcaster and has been an artistic advisor to the York Early Music Festival.
He'll be joining us at 9am on Wednesday 8 April. Post your questions for him below – and don't forget to check back tomorrow at 9am to join in the conversation.