Violinist Kerenza Peacock is one of the brightest rising stars of the classical world and is the soloist on this week's Classic FM Drive Featured Album, 'Flight', featuring the music of contemporary composer Oliver Davis. Kerenza joins us at 9am on Friday 6 March for a web chat. Post your questions for her below!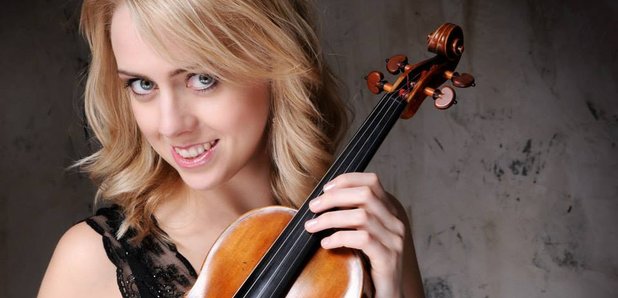 Kerenza Peacock trained at the Royal Academy of Music and it was there that she and four friends set up the Pavao Quartet. The ensemble went on to win prizes and perform at some of the biggest concert halls in the UK.
But Kerenza has also performed with a huge range of artists both from the classical and pop worlds, including Adele, the Spice Girls, Classic FM's very own Aled Jones, Andrea Bocelli and Kylie Minogue.
Her latest project is a recording of music by composer Oliver Davis called Flight. The album is this week's featured album on Classic FM Drive.
Kerenza will be online to answer any questions at 9am on Friday 6 March. Post your questions for her below – and don't forget to check back tomorrow at 9am to join the chat!