The brilliant British soprano, best known for performing early music, will be joining Tim for his web chat on 29 April at 9am. Post your questions for her below – and don't forget to check back tomorrow to join the discussion!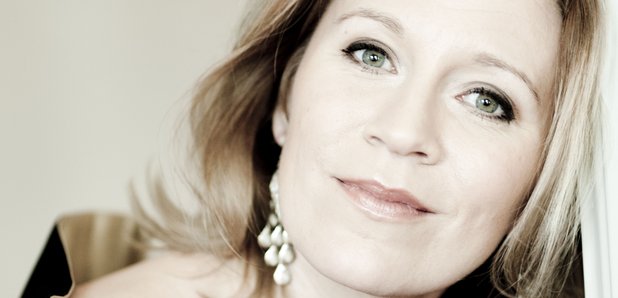 British soprano Carolyn Sampson has made her name performing early music – including many works by Bach. But she's just released 'Fleurs', a recording of flower-themed music by composers from across the ages – including Purcell, Fauré, Britten and Schubert.
Writing in the notes for the recording Carolyn said: "Flowers have inspired generations of poets and composers. Using their botanical mystery and charm to convey, or indeed personify a myriad of emotions, these songs often seek to express feelings and gestures from which mankind would otherwise shy away."
In her career, Carolyn has performed with Bach specialist, conductor Masaaki Suzuki, appeared with English National Opera, The English Concert and conductor Riccardo Chailly.
London's Wigmore Hall has been celebrating Carolyn this season – and you can hear the final concert in the 'Celebrating Carolyn Sampson' series on 1 July at 7.30pm at Wigmore Hall.
Do you have a question you'd like to ask Carolyn? Post your questions below and she'll be online to answer them tomorrow, Wednesday 29 April, at 9am. Don't forget to check back tomorrow to join the discussion.