Belle Chen this month won the title 'Classical Rising Star' at the London Music Awards. The award, supported by Classic FM, was presented to the young musician on 11 June at a ceremony at the Roundhouse in Camden. This Tuesday, 16 June, she joins us for a web chat. Post your questions for her below!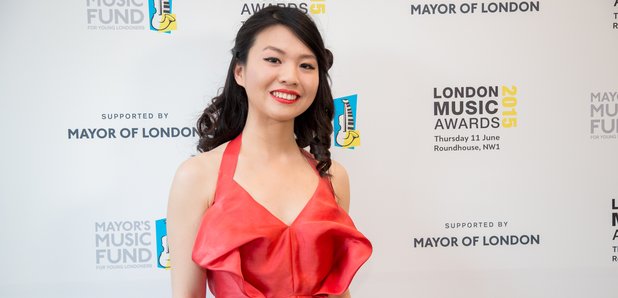 Belle Chen is a name to watch – she's a brilliant young pianist and she's just been named 'Classical Rising Star' at this year's London Music Awards.
The awards were set up the Mayor's Music Fund, which was established by Mayor of London, Boris Johnson. The Mayor said: "These awards are a celebration of London as a city of music and the talented individuals that bring so much joy to our lives."
An Australian-Taiwanese pianist, Belle graduated from London's Royal Academy of Music in 2013 and recently founded 'VISUALISE!', an initiative that explores how we hear classical music in the 21st century, through collaborations with visual and performing artists.
She has appeared on two recordings – one of which explores Australian and American music for flute and piano – and will be performing at the Royal Academy of Music Piano Festival later this month.
So, this is truly a name to remember. Post your questions for the brilliant young pianist below, and don't forget to check back here tomorrow morning at 9am to join the conversation!