Elton John is actually a piano genius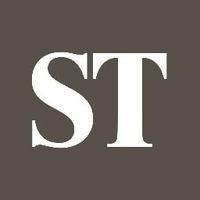 Promoted by The Sunday Times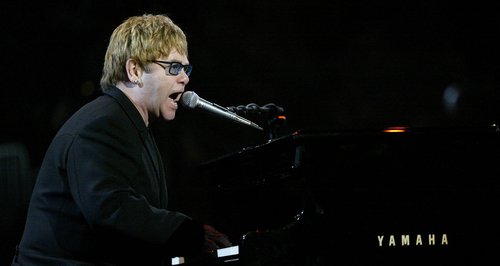 Classically trained, but married to rock'n'roll - here's how Elton John snuck superb pianism into the mainstream.
In The Sunday Times this weekend, you'll find this year's Rich List - with a specific list on the UK's music millionaires. Elton John makes the list but will his wealth be up or down on last year?
Elton is one of the top three ranking artists in the history of the American Charts. He's had 38 gold and 31 platinum or multi-platinum albums, sold more than 250 million records worldwide and to top it all off, he's a Brit. As a teenager he trained at the Royal Academy Of Music in London and he says that this classical training shaped his unique style of rock, funk and blues.

We've picked out some of the best songs and most virtuosic improvisations which sum up the genius of Elton John.

As many aspiring pianists soon find out, Elton John's piano parts are very difficult to play. Often they run counter to the vocal melodies which go over the top, to allow for Elton's famous flourishes, and this means that his melodies are very rarely doubled in the piano part. His 2009 live performance of 'Don't Let The Sun Go Down On Me' is a perfect example of this style, with his characteristic arpeggiated flow in the right hand broken up by some funky syncopated octaves:
The ability to play within a strong groove is an elusive skill which sets real masters apart from their peers. Here's a recording of the straight rock song 'Take Me To The Pilot' from 1970. His sense of style here is absolutely flawless. Listen to the strength of the groove at 04:45 when he cuts it right back to just a few stabs:
When Elton John includes 'Take Me To The Pilot' in a live set, he often runs up to it with an extended improvisation, giving free rein to his virtuosic playing. Check out this recording from Tokyo in 1998. Don't be deceived by his heavy touch in the first minute, the solo builds to something really amazing:
The first track on the LP Goodbye Yellow Brick Road, is a rare example of Elton John letting the piano do the talking. 'Funeral For A Friend' is a purely instrumental track, inspired by musings on his own funeral, and it sounds like a cross between Bowie, Queen and a precursor to Jeff Wayne's War Of The Worlds. Yawning slides on electric guitar and fluttering synths elaborate the piano solo:
'Someone Saved My Life Tonight' from 1975's Captain Fantastic And The Brown Dirt Cowboy has one of Elton John's most memorable piano parts, and it comes from a significant turning-point in the singer's life; the moment when he realised he couldn't marry his fiancé Lisa Woodrow. The piano part echoes his turmoil with churning parallel octaves in the bass which drive the music forward right to the end of the song:
Just last year Elton John turned up at St. Pancras to give an impromptu performance on a street piano he had donated to the station. It's heartening to see that despite being thrust into the highest rank of stardom, Elton John has stayed in touch with his roots as a pianist and proved that he's still in love with this wonderful instrument.