A Reddit user has created a geeky pianistic infographic and people are finding it absolutely hilarious.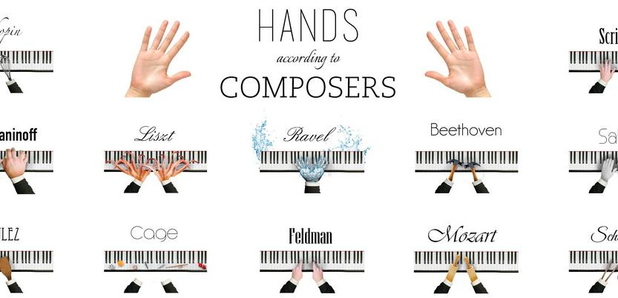 Redditor NeokratosRed had an idea: depict the hands of great composers and pianists, according to the characteristics of their music. He shared it on the social media site, and also punted for suggestions of more. It has since received over 300,000 images views, and lots of further suggestions from fellow Redditors and piano geeks.
Whisks for Chopin's elegant pianistic souffles, feather dusters for the gentle impressionism of Debussy, instruments of trade for the composer of the thunderous Hammerklavier sonata.
Piano, and the internet - top marks to the both of you.
Click on the image below for a full-sized look, and enjoy: