Russian Masterpieces at Winchester Cathedral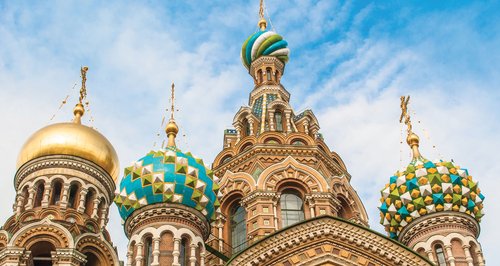 Join the Royal Choral Society when they perform Prokoviev's Alexander Nevsky and Rachmaninov's The Bells in Winchester Cathedral on 20th May 2017.
One hundred years after the Russian Revolution, Winchester Cathedral will resonate with the music of Russia's leading composers.
On Saturday 20th May 2017, the Royal Choral Society will perform two Russian choral masterpieces: Prokoviev's seven-movement cantata Alexander Nevsky, based on his towering score for Eisenstein's epic film of the same name, and Rachmaninov's secular choral tour de force, The Bells, based on Edgar Allan Poe's poem.
The concert will be performed in the hallowed surroundings of Winchester Cathedral and the choir will be accompanied by the Royal Philharmonic Orchestra who will open the concert with Borodin's In the Steppes of Central Asia. This is a concert that no music lover will want to miss!

Saturday 20th May 2017, 7.30pm
Venue: Winchester Cathedral

Prokoviev: Alexander Nevsky
Rachmaninov: The Bells
Borodin: In the Steppes of Central Asia

Royal Choral Society
Royal Philharmonic Orchestra
Conductor: Richard Cooke

Soprano: Natalya Romaniw
Mezzo-soprano: Anna Starushkevych
Tenor: Robin Bailey
Baritone: Benedict Nelson

Tickets: £12 - £29, plus 75p per ticket booking fee capped at £5 per transaction.
Cathedral box office: 01962 857275 or via the Winchester Cathedral site.