Civil Ceremony Music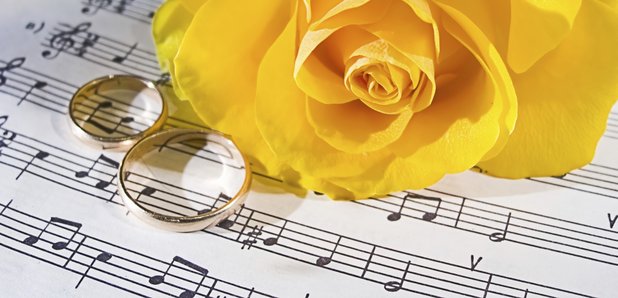 Looking for ideas for your civil ceremony? If you're planning a non-religious wedding, allow us to suggest the best music (and readings!) for every stage of the day.
From music to accompany the arrival of the bride, to signing the register, to seeing the newly weds off in style, music will undoubtedly play a big role in your special day.
Whether you're planning a more traditional ceremony, or you fancy something a little more modern, we've gathered the most romantic pieces of music in the world in our playlist below.
Instrumental Ceremony Music - video
Top Civil Ceremony Pieces: Listen & Download
Edvard Grieg (1843-1907 : Norway)

Soloists: Leif Ove Andsnes
Record Label: EMI
Catalog: 0946 3943992

Edward Elgar (1857-1934 : England)

Conductor: Vernon Handley
Ensemble: Royal Liverpool Philharmonic Orchestra
Soloists: Natalie Clein
Record Label: EMI
Catalog: 5014092

George Frideric Handel (1685-1759 : Germany)

Conductor: John Eliot Gardiner
Ensemble: English Baroque Soloists
Record Label: Classic FM
Catalog: CFM FW 020

Giacomo Puccini (1858-1924 : Italy)

Conductor: Charles Mackerras
Ensemble: London Philharmonic Orchestra
Soloists: Renee Fleming
Record Label: Classic FM
Catalog: CFM FW 030

La traviata: Libiamo ne'lieti calici (Brindisi)

Johann Pachelbel (1653-1706 : Germany)

Ensemble: Harmonie Universelle
Record Label: Eloquentia
Catalog: EL 0606

Soloists: Alessio Bax
Record Label: Signum
Catalog: SIGCD 156

Flower Duet

Leo Delibes (1836-1891 : France)

Conductor: Jesus Lopez Cobos
Ensemble: Munich Radio Symphony Orchestra
Soloists: Jennifer Larmore; Hei-Kyung Hong
Record Label: Teldec
Catalog: 3984 228012

Pietro Mascagni (1863-1945 : Italy)

Conductor: Andre Rieu
Ensemble: Andre Rieu Orchestra
Record Label: Polydor
Catalog: 589 3062