If you're a newcomer to opera and want to hear more, here's our guide to the greatest opera arias, including recommended recordings, performance videos and downloads.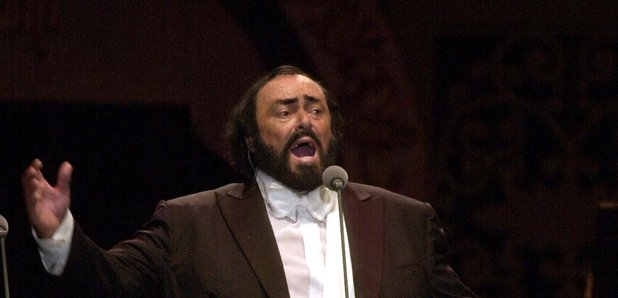 Eduardo di Capua - O Sole Mio
This Neopolitan love song, written in 1898, has been covered by everyone from Italian crooners like Mario Lanza to modern-day stars like Bryan Adams - and even Elvis, too, in his day. It's not from an opera, but is very operatic in sound.
Like most popular arias, one of the best versions is a live recording by the Three Tenors, Luciano Pavarotti, Jose Carreras and Placido Domingo.
Verdi - Si Un Jour
Although the original music is from La Forza del Destino ('The Force of Destiny' ) by Verdi, it was its use in Jean Claude Petit's music for the film Jean de Florette which brought it to a huge audience for the first time (oh - and that Stella Artois ad!)
One of the best recent recordings of this piece is by the british soprano Natasha Marsh on her self-titled debut album.
Rossini - Largo al Factotum
If there's one aria that any baritone needs to master (baritone basically being somewhere between a bass and a tenor) it is this fun, comic showpiece from Rossini's The Barber of Seville. It is also incredibly difficult to pull off successfully, mainly because it stretches the voice to its limits and is filled tongue-twisting Italian superlatives.

British baritone Simon Keenlyside does a great job with this aria on his album 'Tales of Opera'.
Bellini - Casta Diva
This aria from Bellini's opera Norma was the signature tune of the most famous, most adored opera star of all time - Maria Callas (or 'La Divina' to her millions of fans). It's probably the best example of a 'bel canto' aria – a particular type of singing which demonstrates the amazing range of a soprano, and her ability to dazzle with the high notes.

Cecilia Bartoli's recorded a great version of this aria on her album 'Maria'.
Verdi - La Donne e Mobile
Or, 'women are fickle', if you translate it. That gives you an idea of the comical nature of the music here from Verdi's opera Rigoletto.

It's a big hit for tenors and recorded more recently by the tenor Juan Diego Florez who gives it a particularly great rendition on his album 'The Tenor'...

Download it on iTunes

O Mio Babbino Caro
Puccini's popular aria, taken from the less well known opera Gianni Schicchi, is one of those arias that every soprano needs to have in her repertoire. Sung by Lauretta who is in the middle of a family feud, the heartfelt lyrics translated as 'Oh my beloved father...' make the song all the more moving.

Hear it sung by the experts:
The historic greats all recorded it – Montserrat Caballe, Victoria de los Angeles and, perhaps the most famous of all, Maria Callas...

Download it on iTunes

Nessun Dorma
Probably the most famous opera aria in the world – principally, of course, because of Italia 1990 World Cup and the phenomenal success of The Three Tenors. From the opera Turandot, this aria is full-on, romantic Puccini at its best, with the lyrics translating as "None shall sleep"!

Hear it sung by the experts:
Pavarotti's recording of this aria from the opera Turandot is still seen as one of the best – along with Jose Cura's coming a close second.

Download it on iTune s
Belle Nuit O Nuit d'Amour
This Barcarolle is sung as a duet in Les Contes D'Hoffman (The Tales of Hoffmann) – a rich, lush French opera by Offenbach. Barcarolles are a musical style which are meant to be reminiscent of the rhythm of gondoliers and the best of them have a gentle, lulling sound.

Hear it sung by the experts:
Opera star and formed Classic FM presenter Lesley Garrett performs a lovely version on her Best of album...

Download it on iTunes