Can we guess your favourite piece of classical music in 9 questions?
1 February 2018, 11:46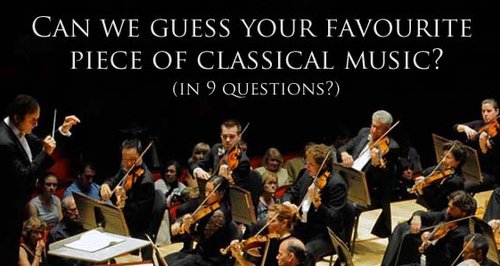 It's that time of year again – we're counting down your favourite pieces of classical music in the world's biggest poll of classical tastes. But the big question is, can we guess what YOU would vote as your number one?
At Classic FM we love playing your favourite music. Now we've developed a highly scientific test which allows us to determine your number one favourite piece of all time from some of the pieces that are Classic FM Hall of Fame regulars. Go on - give it a go.
Based on your answers to the questions in the quiz, we'll work out exactly which piece of classical music is your absolute favourite. You might think you already know what your favourite is, but we'll tell you for definite.
And why not vote in the 2018 Classic FM Hall of Fame? Cast your vote here and you could win a Viking Cruise!
Ready to find out? Take the test below: