This pianist composed a hybrid Rachmaninov and Chopin piece, and the result is as stunning as you would expect
25 November 2016, 09:54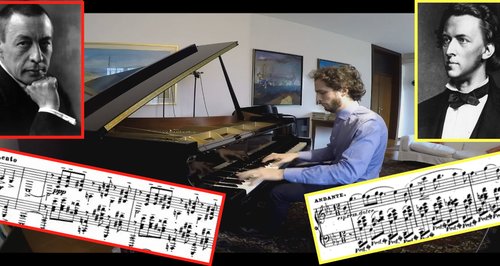 Two genius composers, mashed together: the whole piece was created, practiced and recorded in less than a day.
Edoardo Brotto, a piano virtuoso from Vicenza, Italy, had the idea one evening of creating a dialog between two of the worlds most loved composers, Sergei Rachmaninov and Frédéric Chopin. By the end of the following day he had improvised, organised, practiced, recorded and edited the piece (we feel exhausted just reading about it), and the final piece of work, "If Rachmaninov and Chopin were friends", is beautiful.
He admits he found some sections particularly challenging, as you would expect - both composers have a particularly tricky style to master individually, let alone both at once.
Listen to Edoardo's tremendous performance here: