What is the internet asking Google about musical instruments?
28 September 2016, 10:02
Are trombone players good kissers? That's apparently a burning question for many. The Baltimore Symphony Orchestra have been Googling their instruments, and we now know what the world is searching for.
What is the world searching for when it comes to instruments of the orchestra? Our friends at the Baltimore Symphony Orchestra have been Googling and screenshoting to reveal popular symphonic searches online.
Google's autocomplete function is a prediction based on the most popular previous searches using those words - so we now know precisely what millions of internet users are asking about the orchestra. Apparently it's all about clarinet ninjas, clowning bassoons and murderous cellos.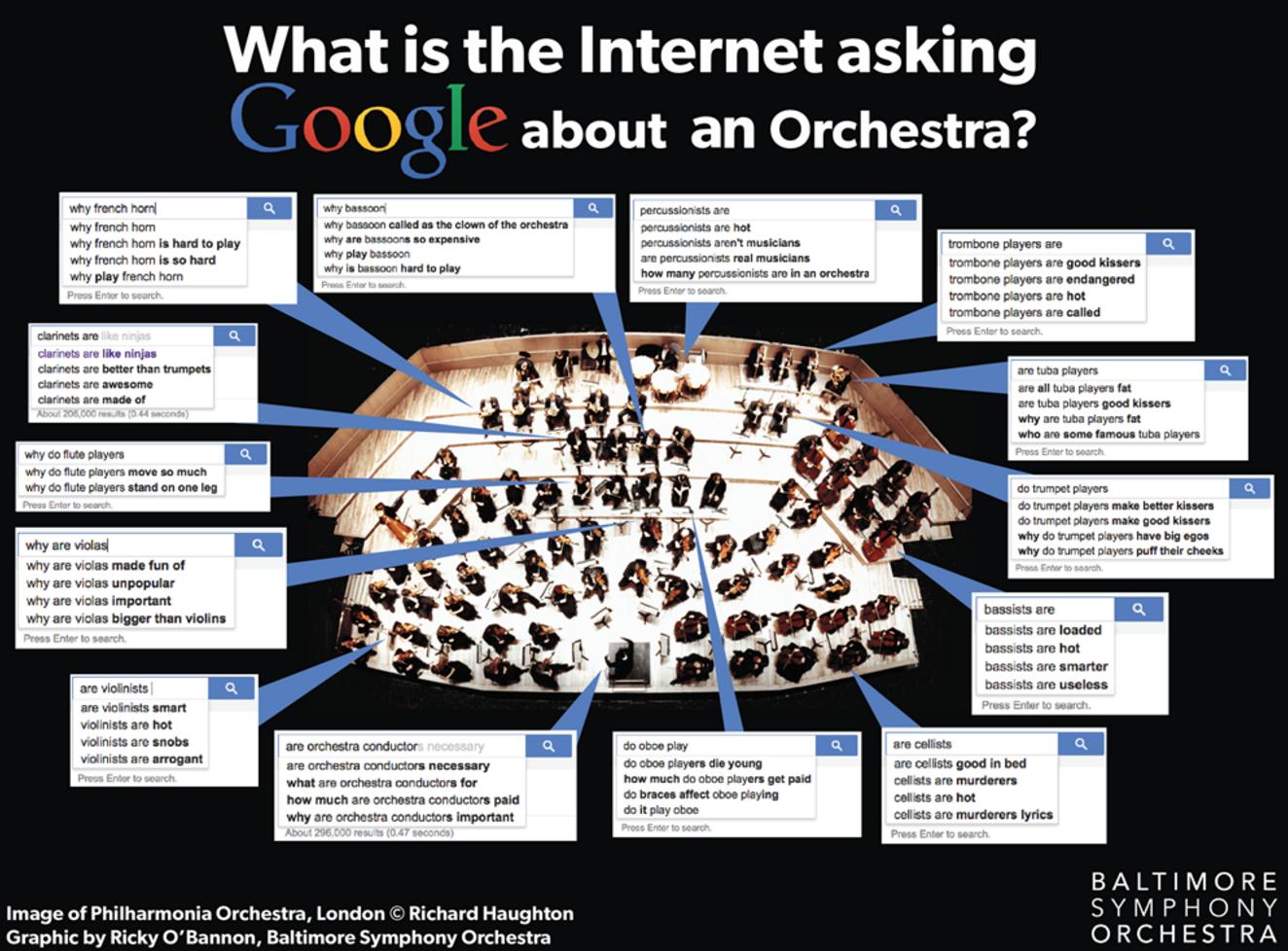 Thanks Ricky O'Bannon and all at the BSO!