If you were a Star Wars aficionado trying to work out who has featured in every episode since the series began in 1977, who would come to mind? There are some possibilities you might not have considered. You won't have seen them on the big screen or at any of the films' awards ceremonies. Forget premieres, they'll be lucky to get preview tickets.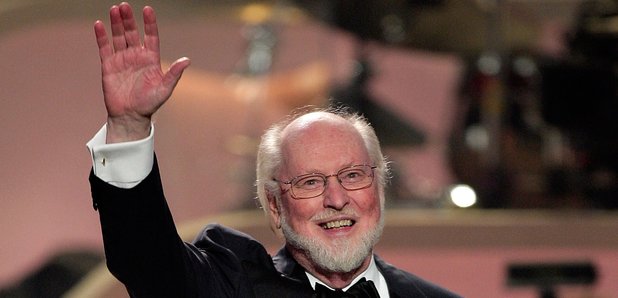 Yet the London Symphony Orchestra has consistently set the tone for George Lucas's intergalactic fantasies. Its brass and strings are among John Williams's staunch allies in the on-going battle between good and evil, nowhere more so than in his latest Star Wars score: Episode III – Revenge Of The Sith.
Recorded at Abbey Road Studios, the music for Revenge Of The Sith brings together many of the main character themes from Williams's previous Star Wars scores, including its main title fanfare and Darth Vader's brooding theme.
"You get to hear all the major characters in this score," reveals the LSO's principal trumpeter Maurice Murphy, a key player on all six of Williams's Star Wars soundtracks.
"Because Star Wars effectively began with episode IV, a lot of Williams's earlier themes are re-introduced alongside new material for the fight scenes. I couldn't tell you where the sequences take place though!"
Such is the strangely fragmented world of soundtrack recording that the LSOs provides the detailed brush strokes – typically in around 20 three-hour recording sessions – without ever seeing the overall picture.
In Revenge Of The Sith, Williams uncharacteristically made extensive use of a click track, which is recorded before the session and heard through headphones, enabling the conductor to direct the orchestra in time with the film. It hardly inspires spontaneous expression, yet the players remain upbeat about the recording process, with some joining the orchestra specifically to take part in the Star Wars legacy.
"Even those players who generally turn down commercial work will still take part in Star Wars," explains Murphy.
Revenge Of The Sith sees the Clone Wars drawing to a close. Obi-Wan Kenobi (Ewan McGregor) is now a general, dispatched by the Republic to bring the remaining Separatists Count Dooku and General Grievous to justice. As one war ends, so the intergalactic battle between good and evil (namely Star Wars: A New Hope) is about to begin, and the origin of Darth Vader is finally revealed.
Recent instalments of Star Wars have not always been greeted with the same enthusiasm as the first three, but however Revenge Of The Sith fares at the box office, the LSO seems destined to keep the Star Wars legacy alive.
Its concert of John Williams's film music at London's Barbican Hall sold out earlier this year, and past Star Wars recordings have accumulated enough platinum to build R2-D2 several times over. Principal guest conductor Daniel Harding conducted Star Wars at the LSO's centenary gala last June.
"When you conduct the main title theme of Star Wars, the music takes you right back to a childish feeling of excitement that you rarely capture otherwise," he explains. '"John Williams is a very clever guy."