Watch this pianist turn John Williams' Harry Potter music into an exquisite piece of Baroque counterpoint and a Venezuelan piano fantasy
24 August 2016, 14:44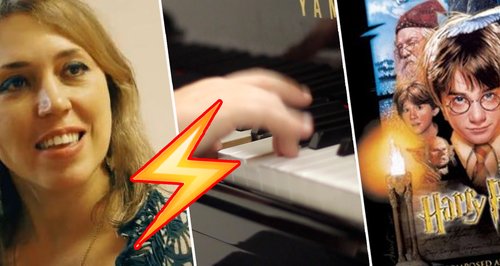 Gabriela Montero has made a name for herself as an amazing improviser – and to celebrate the 2016 Classic FM Movie Music Hall of Fame we challenged her to work her magic on John Williams' iconic music for the Harry Potter films
We've long been fans of Gabriela – when she performed at Classic FM Live she played an amazing improvisation on the Coronation Street theme.
Voting is currently open in the 2016 Classic FM Movie Music Hall of Fame so we asked her to put her incredible improvisational skills to the test with John Williams' music for the Harry Potter films.
And if you haven't voted yet – what are you waiting for? You could win a Sonos Playbar worth £599.99!
She came up with a piece of Baroque-esque counterpoint AND a Venezuelan piano fantasy, both with John Williams' enchanting Hedwig's Theme at its heart.
Here's the whole amazing Baroque piece
And here's Gabriela's Harry Potter with a Venezuelan twist
And you can watch more of Gabriela's amazing playing on her YouTube channel.