Ah, the accordion, forgotten instrument of the maligned high street busker. No more! Check out what this guy does to Vivaldi with his massive squeezebox.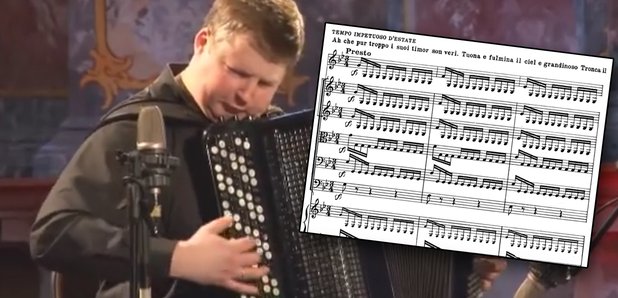 The final movement of Summer from Vivaldi's Four Seasons is one of the most exciting Baroque works ever written. So let's see how it sounds on an instrument quite clearly unsuited to tackling it.

We are huge fans of this.
The quite astonishing accordionist is Alexandr Hrustevich, FYI.