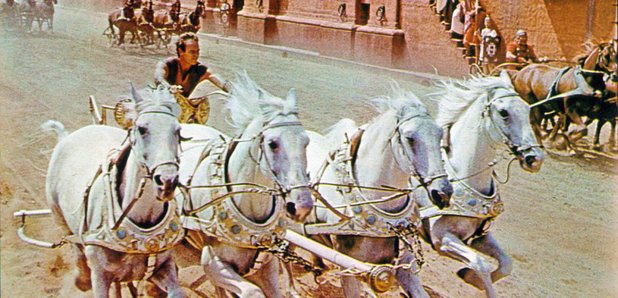 Released : 1959
Director : William Wyler
Cast : Charlton Heston, Jack Hawkins, Haya Harareet
The film : When Jewish prince Ben-Hur is betrayed and sent into slavery by a Roman friend, he regains his freedom and comes back for revenge.
The score : Miklós Rózsa conducted research into Greek and Roman music of the period to give his score an authentic sound while still being modern. Rózsa himself directed the 100-piece MGM Symphony Orchestra during the 12 recording sessions, which stretched over 72 hours. The composer won his third Academy Award for his score, which is considered to be the best of his career. It remained deeply influential into the mid 1970s, particularly on the brassy epic scores of John Williams .