Paul McCartney
Biography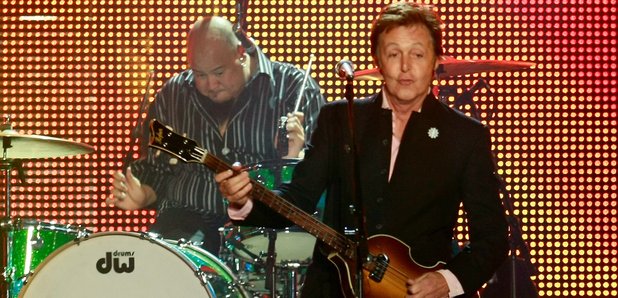 With six decades of music behind him his talents range from changing the face of music in the Beatles to now composing classical music.
McCartney was raised in Liverpool and studied at The Liverpool Institute. He wrote his first song at the age of 14.
He changed the world of music in the Sixties with The Beatles and in the following decades with Wings and as a solo artist.
He was commissioned by The Royal Liverpool Philharmonic Society in 1990 to write Paul McCartney's Liverpool Oratorio. This was to be his first major classical work.
On the 30th anniversary of the song Yesterday he premiered his second classical piece – A Leaf – for piano at St James's Palace.
McCartney collaborated on choral music with John Tavener, John Rutter and other classical composers on A Garland for Linda in commemoration of the life of his wife Linda McCartney.
Ecce Cor Meum - a 57-minute work, won him the 2007 Classical Brit for Album of the Year.
In 2011 McCartney premiered his first ballet score called Ocean's Kingdom. A ballet in four movements, it tells the story of the relationship between a "sea princess" and a "land prince". The production is a collaboration with the New York City Ballet's Master-in-Chief, Peter Martins.
Did you know?
McCartney was appointed Fellow of the Royal College of Music in 1995.
Listen again to Anne-Marie Minhall's interview with the former Beatle.
We've secured an interview with the former Beatle and composer of the forthcoming ballet score, Oceans Kingdom.
Find out more about McCartney's Standing Stone. Watch and listen to different recordings and download your favourite.
Macca would've been a rival to Schubert, deffo.
Classic Beatles tunes as you've never heard them before, played by string quartet. Classic FM Drive Featured Album, 12 May 2014.
Top McCartney Pieces
My Love

Paul McCartney (b.1942 : England)

Soloists: Loma Mar Quartet
Record Label: EMI
Catalog: CDC 5568972