Jon Lord
Biography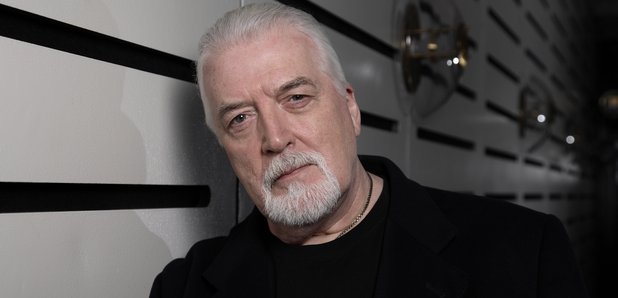 Jon Lord (1941-2012) was an actor, rock musician and classical composer.
Life and Music
Jon Lord made his name as the keyboard player in the band Deep Purple, which he co-founded in 1968. Between 1968 and 1976 it was one of the world's most popular and creative bands.
Lord's first experience of music was in his piano lessons, which he began at a young age. It wasn't until he was a teenager that he became involved in jazz and rhythm and blues and he gained his first electric organ in his early 20s.
Lord might have ended up an actor rather than a musician – at 19 he received a grant to study at the Central School of Speech and Drama.
He began his musical career playing pub gigs to supplement his income from small acting roles.
In between Deep Purple albums and tours, Lord released albums of music of a more classical nature including The Gemini Suite and Boom of the Tingling Strings.
Lord's Durham Concerto was commissioned by Durham University for its 175th anniversary celebrations in 2007. The Royal Liverpool Philharmonic Orchestra performed the premiere in Durham Cathedral.
Jon Lord's latest album To Notice Such Things, released in March 2010, was premiered on Classic FM on 28 February 2010.
Did you know?
Malcolm Arnold conducted the premiere of Lord's Concerto for Group and Orchestra, featuring Deep Purple and the Royal Philharmonic Orchestra, in September 1969.
Win one of five copies of Jon Lord's final studio work, performed by the Royal Liverpool Philharmonic Orchestra
Jon Lord's 'Concerto for Group and Orchestra' has been recorded by the Royal Liverpool Philharmonic Orchestra
Find out more about Lord's Durham Concerto. Watch and listen to different recordings and download your favourite.
6 April: CD of the week is a special new album, from a former rock musician who has really proved his worth as a classical composer.
Classic FM find out more about Jon Lord's latest composition that celebrates the great city of Durham.
A closer look at Deep Purple's Jon Lord and his step into classical composition.
Top Lord Pieces
Boom of the Tingling Strings (3)

Conductor: Paul Mann
Ensemble: Odense Symphony Orchestra
Soloists: Nelson Goerner
Record Label: EMI
Catalog: 0946 3905285