Herrmann
Bernard Herrmann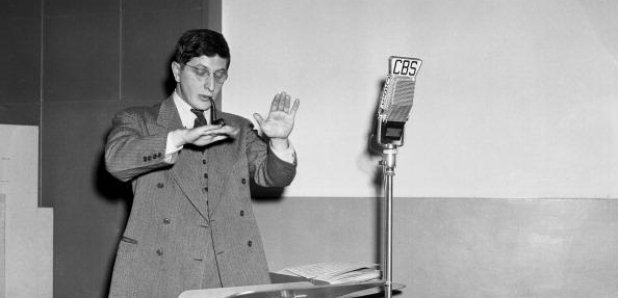 Thanks to his collaborations with great movie directors like Orson Welles, Alfred Hitchcock and Martin Scorcese, New Yorker Bernard Herrmann (June 29th 1911 - December 24th 1975) is one of history's best-loved film composers.
Bernard Herrmann was born in New York City on June 29th, 1911 with the name Max Herman.
He won a composition aged just 13, and decided that music was to be his focus from then on.
Herrmann then studied composition at New York University and at the Juilliard school.
1934 saw Herrmann join CBS as a staff conductor, later becoming the chief conductor of the CBS Symphony Orchestra.
His time at CBS saw him collaborate with Orson Welles for the first time, providing music for his adaptation of HG Wells' The War Of The Worlds.
Herrmann first collaborated with the legendary Alfred Hitchcock in 1955 on the film The Trouble With Harry, but he was more notably behind scores for Psycho and North By Northwest.
Possibly his best-known score, though, was his final one - Martin Scorcese's Taxi Driver, released in 1976.
Herrmann unexpectedly died the day after recording had finished on Taxi Driver, December 24th 1975.
Classic FM Drive Featured Album, 1 June 2015, after 6pm