Joseph Haydn, the undeniable father of the classical period, lived to the ripe old age of 77. But did he wind down in his later years? Not a chance…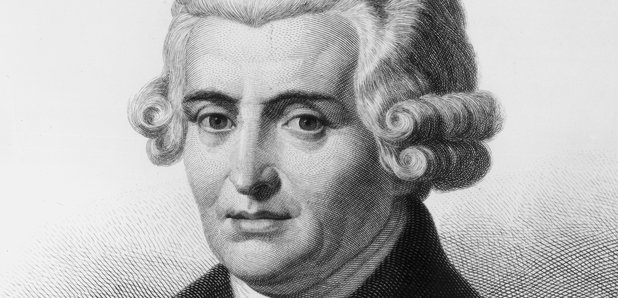 Think of Haydn and you think of his impeccable musical craft, for some the defining sound of the classical period. You think of his great works, the London Symphonies, The Creation, and the Trumpet Concerto. But what might surprise you is that those particular works were all composed in the last years of his life, before he died in 1809.

It might be a bit of a stretch to call Haydn a late bloomer considering the huge amount of works he composed all throughout his life, but there's something remarkable about the consistency and sheer volume of great works he produced in his autumn years. Let's take a closer look at some of the highlights.

The Creation

A lifetime of gently testing the boundaries of classical music led Haydn to really push the boat out with The Creation in 1798. It's mostly a vocal work based, unsurprisingly, on the story of the world's creation - but the orchestral opening is about as challengingly weird as the classical period gets. Haydn was trying to evoke the primordial confusion of the universe before the earth was created (no mean feat), so he wrote musical lines that didn't make harmonic sense - not the done thing.

Rather nicely, in 1808 (the year before Haydn's death), a performance of The Creation was organised in honour of its composer. On his arrival, he was carried on an armchair and met Ludwig Van Beethoven and Maestro Antonio Salieri, who conducted the night's proceedings. Haydn was so exhausted by the performance that he had to leave at the interval.
The London Symphonies

Haydn had a particular fondness for London, and he visited the city twice (first in 1791) in his lifetime. Both times were extremely inspirational for him, and the result was 12 symphonies that are generally grouped under the London Symphonies title. Among these gems are the witty 'Surprise' Symphony (No. 94 from 1791) and the epic 'Military' Symphony (no. 100 from 1794). All these works were written in the final third of his life.
Trumpet Concerto

Even when he was 64 years old, Haydn was embracing new developments in music. The Trumpet Concerto was the first major work to use the keyed trumpet, which had been developed by the work's dedicatee, Anton Weidinger. Have a listen to what a difference the keys make - until this piece, the trumpet was a surprisingly limited instrument.
The German National Anthem

Capitalising on his elder statesman/national treasure status and inspired by his time in London listening to God Save The King, Haydn started messing around with a patriotic tune in the mid 1790s. But when it was coupled with the patriotic words of Lorenz Leopold Haschka, it took off - it's been the German national anthem ever since.