This aria is so acrobatic it actually gives you life
5 April 2017, 10:32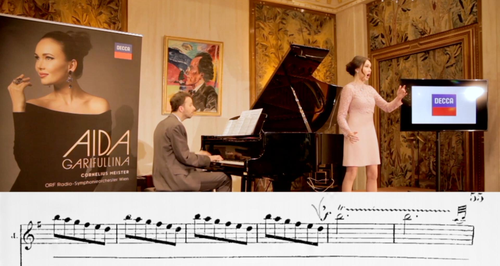 'Je veux vivre' from Gounod's opera Roméo et Juliette is a stunning piece of vocal gymnastics. Here's a stunning performance from the Vienna State Opera by the phenomenal soprano Aida Garifullina
Gounod's operatic retelling of Shakespeare's famous story of star-crossed lovers isn't particularly well known today (partly because it's a bit of a bonkers version).
But this aria, sung by Juliet near the beginning of the opera, has become a concert favourite. And it's not hard to see why
Please enjoy these vocal fireworks from Aida
Aida's debut album is available to buy now.