Ola Gjeilo
Ola Gjeilo's biography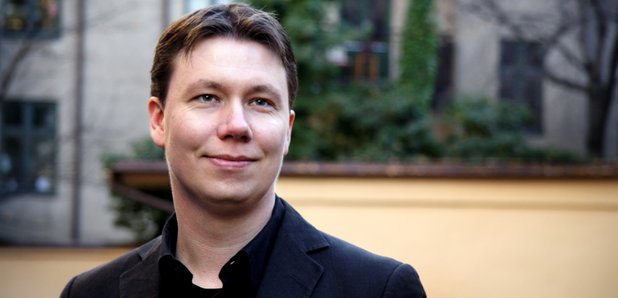 Born in Norway in 1978, Ola Gjeilo is a contemporary choral composers whose soulful music is winning fans all over the world.
Ola Gjeilo (pronounced Yay-lo) was born in Norway and started improvising on the piano when he was very young and eventually began composing when he was five.
His father played a lot of jazz and choral music around the home so Ola grew up loving listening to it.
He studied for a while in Manchester and then for two years at the Royal College of Music in London.
Gjeilo loves the music of Vaughan Williams and Elgar and finds the Lake District, the most inspiring place in Britain.
He moved to the United States in 2001 to study composition at the Juilliard School in New York City.
He released an album of crossover music called Stone Rose in 2007 and another recording called Piano Improvisations in 2012
His music has been recorded by the British chamber choir Voces8 with whom he has served as Composer in Residence.
Ola's albums include a portrait of his choral and piano works on Decca Classics, featuring Tenebrae and Voces8.
Phoenix Chorale's bestselling Northern Lights collection of Gjeilo's choral music on Chandos was named iTunes Best Classical Vocal Album of 2012.
Gjeilo is also very interested in the cinema, and his music often draws inspiration from movies and film music. He considers John Williams the greatest melodic writer of the past century but says he's been more influenced by Thomas Newman, Dario Marianelli, Alexandre Desplat, James Newton Howard and Howard Shore.
Ola Gjeilo's 'Tundra' - it's something very special
Discover Gjeilo's modern choral hit