Gaetano Donizetti (1797-1848)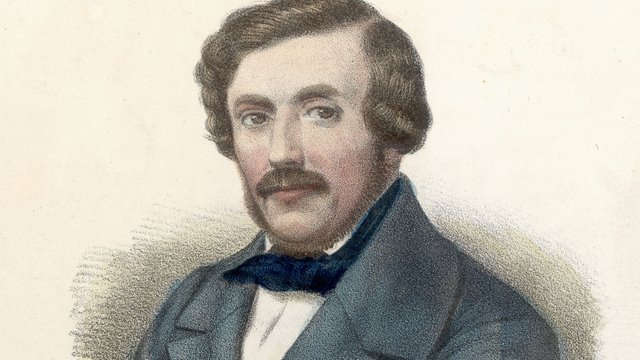 Biography
Donizetti was born in Bergamo in November 1797, the third and youngest son of a relatively impoverished couple who had very little money and absolutely no musical training.

His success as a composer was made possible by a scholarship: in 1806, he began his studies at the Lezioni Caritatevoli School, where he received a thorough musical education.

Although the amount of instrumental music Donizetti composed was by no means insignificant, he's remembered today for his wealth of operas, which number well over 70 in total. Composed between 1816 and 1845, they include Lucia di Lammermoor and La Fille du Regiment, both of which remain huge hits in opera houses the world over.

Donizetti divided his time between Italy and France, eventually settling in Paris in 1838.

As well as being an acclaimed composer, Donizetti was also in demand as a conductor. It was he who conducted the very first performance of Rossini's Stabat Mater.

Sadly, the success Donizetti had career-wise was overshadowed by an incredibly sad personal life. None of his three children survived into adulthood, and in 1837 his wife contracted cholera and died soon after – barely a year after the death of both his parents.

Donizetti himself passed away in April 1848, by which point he was acknowledged as one of the finest and most important composers Italy had ever produced.

Did You Know?
Donizetti's opera La Fille du Regiment has starred everyone from Dawn French to Ann Widdecombe! They have both appeared in separate Royal Opera House productions, each playing the role of the Duchesse de Crackentorp.
View more
Top Donizetti pieces
1
Lucia di Lammermoor Act 3: 'Tombe degli avi miei'
Gaetano Donizetti
2
Lucia di Lammermoor 'Tu che a Dio spiegasti l'ali'
Gaetano Donizetti
3
Lucia di Lammermoor Act 2 'O guisto cielo!'
Gaetano Donizetti
Most shared Donizetti features