Gerald Finzi
Biography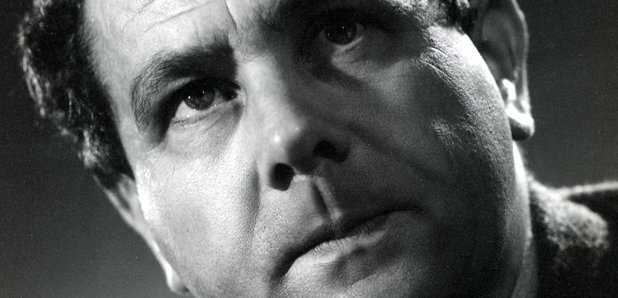 Gerald Finzi (1901–1956) was a thoroughly English composer, who was inspired by Elgar, Vaughan Williams and Bliss but developed his own voice.
Life and Music
Gerald Finzi was born in London but moved to Harrogate, Yorkshire with his mother at the outbreak of the War.
His father's death, and that of his three elder brothers and teacher Ernest Farrar contributed to Finzi's already introspective personality.
Finzi wrote some of his most individual music while he was teaching at the Royal Academy of Music.
Finzi gave up his teaching post at the Academy when he married the artist Joyce Black in 1933, and the couple moved to Aldbourne, Wiltshire.
The Second World War delayed Finzi's work gaining recognition; Dies Natalis was supposed to be performed at the 1939 Three Choirs Festival, but the Festival was cancelled due to the War, and the first performance was ultimately a modest one at the Wigmore Hall the following year.
Finzi's parents were Jewish, but he himself was agnostic. He was a pacifist but reluctantly acknowledged the necessity of the Second World War.
He was drafted into the Ministry of War Transport during the War years and also opened his house to a number of German and Czech refugees.
When peace returned, Finzi received some large commissions and wrote some of his best works, including the Ode For St. Cecilia, the Clarinet Concerto and Intimations of Immortality, for tenor, chorus and orchestra.
In 1951 Finzi was diagnosed with Hodgkin's Disease, a form of leukaemia, and was given between five and ten years to live. He continued to work as before, and even produced his most ambitious purely instrumental work, the Cello Concerto, in 1955, commissioned by Sir John Barbirolli. He died in 1956.
Did you know?
Unusually for a composer, Finzi was not a fluent pianist. The orchestra was his instrument.
Gerald Finzi: 15 facts about the Great Composer
Gerald Finzi is best known for his Clarinet Concerto, Five Bagatelles and his choral works. But there's more to discover about this British composer.
The music of Finzi is underrated and fully deserving of further exploration, says Jane Jones.
Find out more about Finzi's Eclogue. Watch and listen to different recordings and download your favourite.
Top Finzi Pieces
5 Bagatelles Opus 23

Gerald Finzi (1901-1956 : England)

Conductor: Howard Griffiths
Ensemble: Royal Northern Sinfonia
Soloists: Robert Plane
Record Label: Naxos
Catalog: 8553566

Gerald Finzi (1901-1956 : England)

Conductor: Howard Griffiths
Ensemble: Royal Northern Sinfonia
Soloists: Peter Donohoe
Record Label: Naxos
Catalog: 8555766