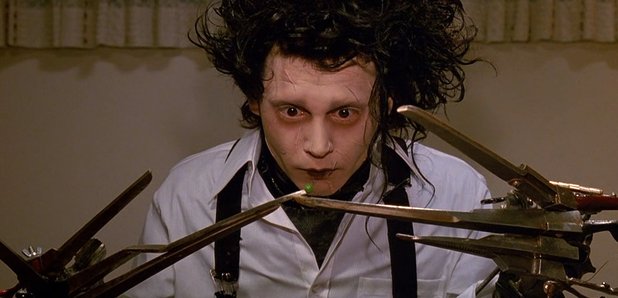 Released : 1990
Director : Tim Burton
Cast : Johnny Depp, Winona Ryder, Vincent Price
The film : Johnny Depp plays an uncommonly gentle young man, who happens to have scissors for hands, falls in love with a beautiful girl in middle class suburbia.
The score : Edward Scissorhands is the fourth feature film collaboration between director Tim Burton and composer Danny Elfman . Elfman has cited this as his most personal and favorite work. It's certainly the most haunting and magical. In addition to Elfman's music, three Tom Jones songs also appear.