Danna
Mychael Danna Biography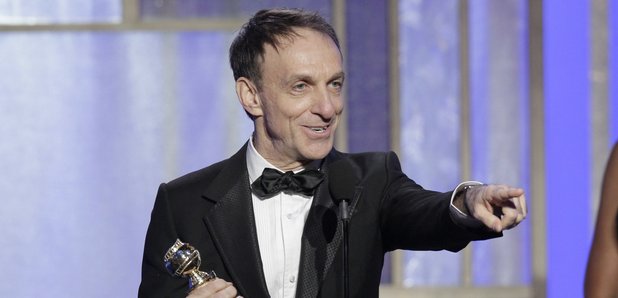 Canadian film composer Mychael Danna has been working on Hollywood scores since the late 1980s, but his more recent successes have seen him gather plenty of awards and nominations, thanks to innovative music for films like Life Of Pi, Moneyball and The Time Traveler's Wife.
Mychael Danna was born in the Canadian province of Manitoba on 20th September, 1958.
Studying composition at the University of Toronto led to Danna receiving the university's Glenn Gould scholarship in 1985.
Non-movie musical projects include compositions for the McLaughlin Planetarium in Toronto, as well as works for various dance companies.
Danna's brother, Jeff, is also a film composer. The two have collaborated on some movie scores including The Imaginarium of Dr Parnassus in 2009 and Lakeview Terrace in 2008.
Some of his best-known film scores include Capote (2005), Little Miss Sunshine (2006), and Ang Lee's films The Ice Storm (1997) and Hulk (2003).
Danna's collaborations with director Ang Lee became a worldwide concern when the score for Lee's Life Of Pi was nominated for both an Oscar and a Golden Globe in 2013 - it won in both ceremonies.
The song 'Pi's Lullaby', which Danna wrote in collaboration with Indian singer Bombay Jayashri, was also nominated for an Oscar in 2013.
You voted in your thousands. Now the chart has been revealed. What is the UK's favourite film score?
Composer Mychael Danna wins the Oscar for Best Original Score for his work on Ang Lee's Life Of Pi
Tom Hooper's epic musical Les Misérables and Mychael Danna's score for Ang Lee's Life Of Pi are among the musical winners at the Golden Globes
Guides
Mychael Danna's Oscar winning score for Ang Lee's Life Of Pi combines incredibly disparate sounds to create an otherworldly feel - perfect for a movie that makes such a visually stunning impact.