Scientist Borodin failed to complete much of Prince Igor but did finish its brilliant dances.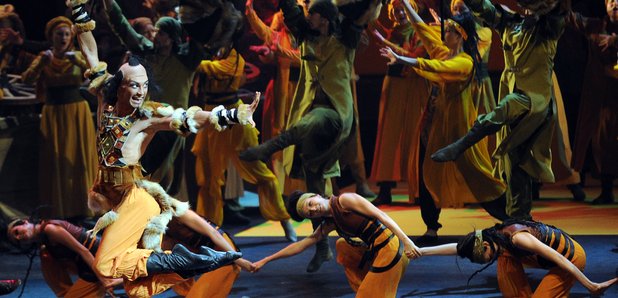 Alexander Borodin , it seems, was always trying to write his music against the clock. For most of the time he worked as a highly successful scientist, lecturing in chemistry and overseeing the education of others, particularly establishing programmes for women. Then there were the spells of ill health – cholera and several minor heart attacks – to work around.
He slotted his composing in during his leisure hours, much to the dismay of his musical colleagues, who clearly thought he should be devoting more time to his talents. That was particularly the case with his opera, Prince Igor, featuring the popular Polovtsian Dances.
When Borodin was looking for a subject to turn into an opera, the critic Vladimir Stasov sent him a 12th-century epic poem, The Tale of Igor's Campaign, which tells the story of the heroic antics of a 12th-century Russian prince – Igor, naturally – and his campaigns against invading nomadic tribes.
Daunted but undeterred by the potential scale of the project, Borodin began writing in September 1869, sketching out the non-vocal Polovtsian Dances early on. But he soon began to have doubts and put off the work for four years. He returned to the opera in 1874, inspired by the stage successes of Rimsky-Korsakov and Mussorgsky . But his second wind did not last long and the unfinished opera continued to hover over him.
Borodin died suddenly in 1887 while dressed in Russian national costume at a fancy dress ball, leaving Prince Igor incomplete. Rimsky-Korsakov and Stasov went to the composer's home, collected his scores, and took them back to Rimsky-Korsakov's. He completed the opera aided by the brilliant 23-year old Glazunov. The world premiere was finally given in St. Petersburg in November 1890 at the Mariinsky Theatre.
The Polovtsian Dances offer an exhilarating climax to the opera's second act, as Prince Igor and his son Vladimir are taken prisoner by Polovtsian leader Khan Konchak, who entertains them lavishly and calls on his slaves to perform the thrilling dances. But this piece has enjoyed a longer life outside of the opera, ever since the great impresario Diaghilev presented Polovtsian Scenes and Dances , as part of his first Russian Season at the Théâtre du Châtelet in Paris.
Most famously, a number of its themes were incorporated into the 1953 Broadway musical Kismet , best known of which is the 'Gliding Dance of the Maidens', adapted into the song 'Stranger in Paradise'. And at the 2014 Winter Olympics in Sochi , the Polovtsian Dances opened the games as a flying girl swept through a winter dreamscape.
Borodin had a superb gift for melody and rhythm – all evident in this, the most popular of his works. It always leaves you wondering what he might have achieved if he had paid more heed to his colleagues and put the chemistry aside for a little more composing.