Samuel Barber (1910-1981)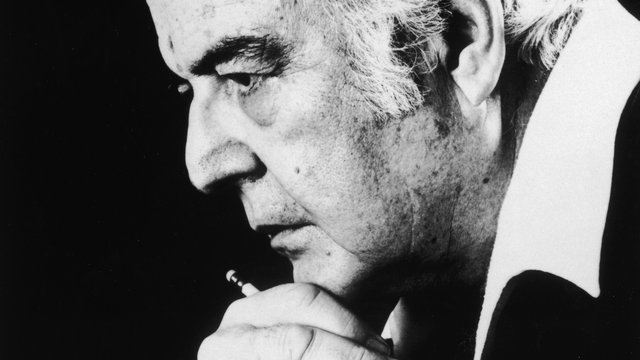 Biography
Life and Music
Barber's American musical accent had more of a European flavour, yet he never felt entirely comfortable in the public eye, and suffered periods of agonising self-doubt.

Aged only 10 he wrote a short opera entitled The Rose, and within two years was holding down a part-time $100-a-month organist's post at Westminster Church in his home town of West Chester, Pennsylvania.

At 14 he became one of the first pupils at the new Curtis Institute of Music in Philadelphia.

He won a Pulitzer Fellowship and the American Prix de Rome in quick succession.

The Molto adagio second movement was destined to become Barber's most celebrated work, the Adagio for Strings, arranged for string orchestra at the request of the conductor Arturo Toscanini.

Professionally, the war years were unremarkable. During 1939 Barber returned to the Curtis Institute, this time as a member of staff lecturing on orchestration and composition. He stayed there for three dull years, and then in 1942 joined the Army Air Corps.

Barber won a second Pulitzer Prize in 1962 for his masterly Piano Concerto.

Barber retired to the Italian Alps and, struggling both with depression and alcoholism, he composed almost nothing for six years and then produced two scores in quick succession – a solo piano Ballade (1977), and a Third Essay for Orchestra (1978).

Barber died a broken man on 23 January 1981 and was buried next to his mother at Oaklands Cemetery in West Chester.

Did you know?
During his studentship at the Curtis Institute of Music in Philadelphia, Barber began developing his baritone voice, which can still be heard on a landmark recording of his glorious song cycle, Dover Beach.
View more
Barber: the man
Top Barber pieces
1
Adagio for Strings Samuel Barber (1910-1981 : U.S.A)

Conductor: Neeme Jarvi

Ensemble: Detroit Symphony Orchestra

Record label: Chandos

Catalogue ID: CHAN 9169
2
Violin Concerto Opus 14 (2) Samuel Barber (1910-1981 : U.S.A)

Conductor: Hugh Wolff

Ensemble: St.Paul Chamber Orchestra

Soloists: Hilary Hahn

Record label: SONY

Catalogue ID: SK 89029
Most shared Barber features