Wallingford Parish Church Choir has been announced as Britain's Favourite Parish Choir, following a nationwide search.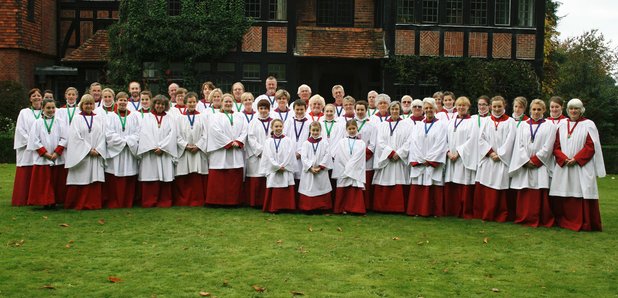 Decca Records will now release their album The Hymns Album, a collection of popular hymns, on 18 April. It includes favourites like Cwm Rhondda: Guide Me O Thou Great Redeemer, How Great Thou Art, Jerusalem and Love Divine All Loves Excelling.
Last night Wallingford Choir made their debut at the Royal Albert Hall, performing at Classic FM Live alongside Crouch End Festival Chorus. They may also be familiar to you as the choir in the TV detective drama Midsomer Murders.
Wallingford's Director of Music Sue Ledger commented on the news:
"I got the call from Oliver Harrop at Decca Records to say we had won the competition while on the riverbank on a boating holiday. Neighbouring crafts heard the ecstatic shrieks as I told my fellow singers on the boat the news! We really couldn't believe it.
"One of the best days ever was telling the full choir at the next choir practice. They were all overwhelmed. Young and old choristers felt a real sense of affirmation for our singing within the church."
The Hymns Album will be released on Decca Records on 18 April. Pre-order your copy now from Amazon .
See an interview with Sue Ledger, Wallingford's Director of Music here.