Italian tenor Vittorio Grigolo has a double celebration. He's been receiving standing ovations at the Met in New York, where he's been playing Rodolfo in Franco Zeffirelli's production of La bohème, and his latest CD has hit the heights of the US Billboard Classical Chart.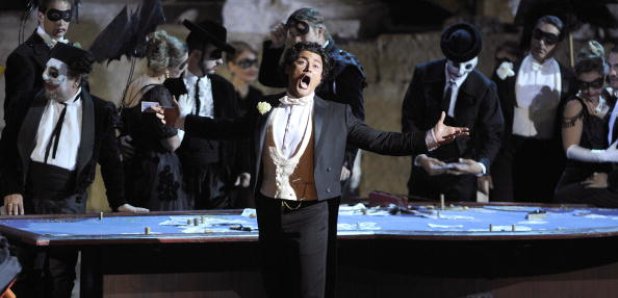 "The Zeffirelli production is such a masterpiece. Nothing could be better than this magic potion, to have another success. The standing ovation I received, it is another beautiful dream that I am living here. The Cinderella of Opera is still running around!"
Grigolo is still revelling in the rave reviews he received following his Covent Garden debut in London in June. He told Classic FM's Anne-Marie Minhall that he is humbled by his success:
"I am so happy and proud that the public is giving such a great response to this beautiful album. I am a dream seller. I always give myself to people, my emotions to people. Music is not a product, it is something that you cannot touch materialistically. It's something you can really feel."
Battling a cold that could threaten the final performance of his debut appearance at the Met in New York, he pledged to live for the moment: "I like Kung-Fu Panda. I like it when they say 'Yesterday was history, tomorrow is a mystery, but today it's a gift, that's why they call it the present'."