Vadim Repin
Biography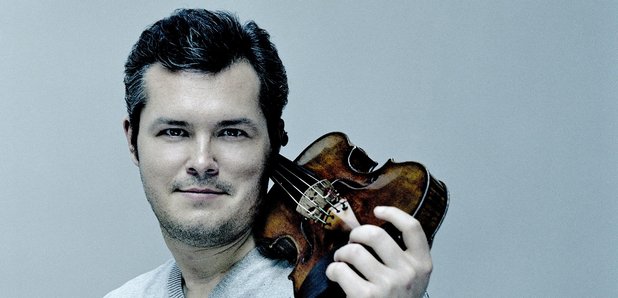 Vadim Repin began playing the violin at the age of five and after only six months made his first public appearance.
Life and Music
Born in 1971 in Novosibirsk, he studied in his hometown with Zakhar Bron. At the age of seven he gave his first performance with orchestra and, at eleven, his St Petersburg recital debut. His international breakthrough came in 1989, when Repin became the youngest-ever winner of the world's most prestigious and demanding violin competition, the Queen Elisabeth Competition in Brussels.
The violinist has won numerous prizes including an Echo Award as 'Instrumentalist of the Year 1999', the Diapason d'or, the Prix Caecilia and the Edison Award.
Among concert highlights are Beethoven's Violin Concerto at London's Royal Festival Hall in 2005 with Ricardo Muti and the Philharmonia Orchestra to celebrate the orchestra's 60th anniversary.
2009 began with concerts accompanied by the Munich Philharmonic under Christian Thielemann, followed by appearances with the Bamberger Symphony Orchestra and a tour of Israel with the Israel Philharmonic Orchestra under Zubin Mehta.
His recording of Brahms' Violin and Double Concertos was released in January 2009 and he supported the release with an extensive tour of Europe, Japan and the USA, performing these works with various orchestras.
Did you know?
Legendary violinist Yehudi Menuhin once said, after having heard the Russian violinist perform, that "Vadim Repin is simply the best and most perfect violinist that I have ever had the chance to hear".
Beethoven - Violin Concerto