Tonhalle Orchestra Zurich
Biography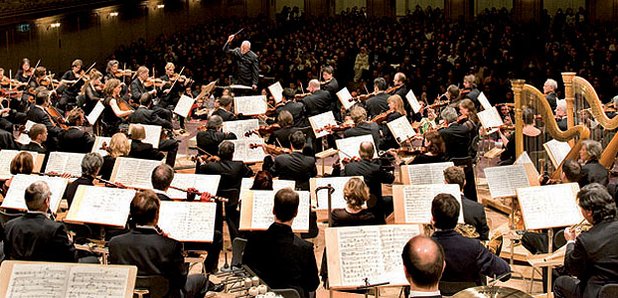 Under the direction of its chief conductor, David Zinman, the Tonhalle Orchestra Zurich has become one of Europe's leading ensembles in recent years.
The Tonhalle Orchestra Zurich was founded in 1868 and is the oldest symphony orchestra in Switzerland. It has called the Tonhalle Zurich, which is considered one of the finest concert halls in the world, home since it opened in 1895.
Outstanding chief conductors, from Friedrich Hegar and Volkmar Andreae to Hans Rosbaud, Rudolf Kempe and David Zinman, to name just a few, and many famous guest conductors, have contributed to the orchestra being a leading light in Swiss music and an internationally acclaimed ensemble.
A particularly close relationship has developed in recent years with two true conducting greats, Herbert Blomstedt and Bernard Haitink. The pre-classical repertoire is performed under the baton of conductors well known for their interpretation of historic works: Frans Brüggen, Ton Koopman and Giovanni Antonini.
Landmark CD recordings of, for example, Richard Strauss' orchestral works, Robert Schumann's symphonies and, above all, the recordings of Ludwig van Beethoven's symphonies, overtures together with solo concerts have helped pave the orchestra's way to the top.
Wherever the orchestra performs, no matter whether it is in Switzerland, continental Europe or overseas, it delights its audiences and receives rave reviews.
Did you know?
The orchestra has been at the centre of worldwide attention since winning the 1999 German Record Critic's Award for its epoch-making recording of Beethoven's symphonies. A large-scale project to record all of Gustav Mahler's symphonies was finally completed in 2010.
Top Tonhalle Orchestra Zurich Pieces
Violin Concerto No. 2 (2)

Polonaise in Bb major for Violin and Orchestra D. 580