St Petersburg Philharmonic Orchestra
Biography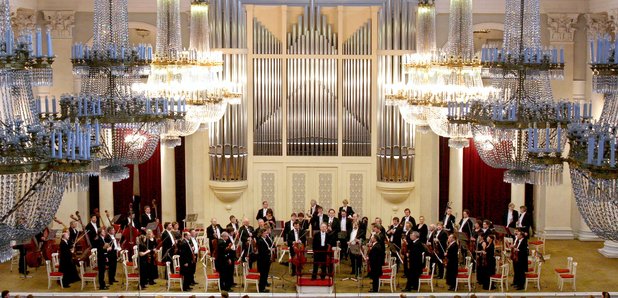 The St. Petersburg Philharmonic Orchestra is Russia's oldest symphony orchestra.
The St. Petersburg Philharmonic Orchestra was founded in 1882 when, on the Order of Alexander III, the Court Musical Choir was established, the prototype of today's 'Honoured Collective of the Russian Federation'.
In 1897 the Court Choir became the Court Orchestra and its musicians were transferred from the military department and given the same rights as other actors of royal theatres. In the early 20th century the orchestra was entitled to perform at commercial concerts for the general public. The orchestra gave the first Russian performances of works by Richard Strauss, Mahler and Bruckner, conducted by world-renowned musicians including Richard Strauss, Arthur Nikisch, Alexander Glazunov and Serge Koussevitsky.
In 1917 the Orchestra became the State Orchestra and in accordance with the Decree of 1921 it was incorporated into the newly founded Petrograd Philharmonic, the first of its kind in the country. Shortly after, the orchestra began to tour with leading western conductors. Vladimir Horowitz and Sergey Prokofiev performed with the orchestra as soloists. On the initiative of the foreign conductors, the orchestra began to play contemporary repertoire – Stravinsky, Schoenberg, Berg, Hindemith, Honegger and Poulenc, and, increasingly, the music of Russian contemporary composers.
In recent years the orchestra's many glorious achievements include a season opening in Carnegie Hall, a large-scale tour in Russia with the final concert at the Second Festival of the World's Symphony Orchestras in Moscow, and many premieres.
Did you know?
In 1918, directed by the composer, the orchestra performed for the first time the Classical Symphony of Prokofiev, and in 1926 they premiered his First Symphony.
St Petersburg Philharmonic Orchestra
Top St Petersburg Philharmonic Orchestra Pieces
Symphony No. 7 Opus 60 'Leningrad' (4)

Alexander Nevsky Opus 78 (Prelude)