The Priests
Biography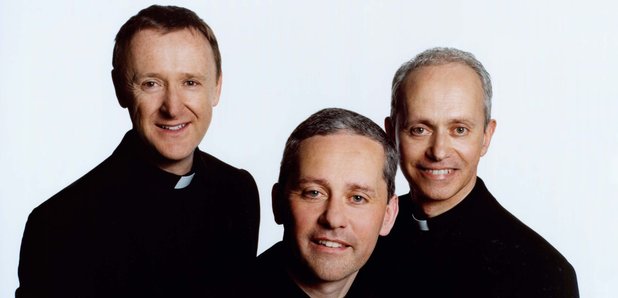 Even in an industry that prides itself on having no rules, few pundits would have predicted that an unknown vocal group of practising priests from Northern Ireland, Fathers Eugene O' Hagan, Martin O' Hagan and David Delargy would become million sellers.
Life and Music
This is an overnight sensation that has been 30 years in the making, a dream story of world class talent wrapped up in an amazing true story spanning a turbulent lifetime of service and faith and music.
Their success is not just confined to the UK and Ireland. Signing their record deal just over a year ago, they have topped the charts from America to Australia, and performed at the Classical Brits and Classic FM Live.
All this, and they have still kept their 'day jobs' as parish priests. Unusually for the music business, The Priests have insisted from the start that celebrating regular Mass, weddings, funerals, baptisms and all the community work – that real life comes first – this goes with their calling. It was a prerequisite they insisted on before signing a contract with Sony Music.
The Priests' stunning second album, Harmony, was recorded at the famous Abbey Road Studios in London and features The Priests singing some all-time classics and timeless hymns in their own unique way, including 'Amazing Grace', 'The Lord's Prayer' and 'Ave Verum Corpus'.
Did you know?
The Priests have also become Guinness World Record holders. In 2008 theirs was the 'Fastest-selling UK debut album for a classical act'.
The Priests tell Classic FM about their collaboration with former Pogues singer and poet Shane MacGowan.
Mark counts down the top 30 selling albums. Who's number one this week?