Opera Babes
Biography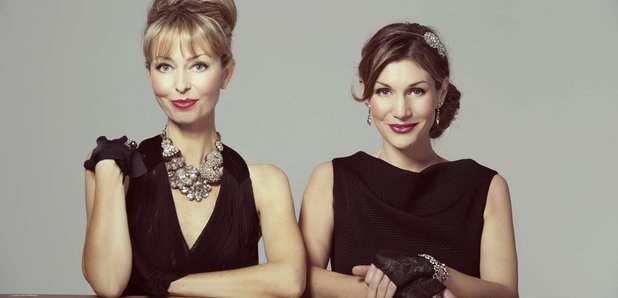 The classical crossover duo OperaBabes is made up of mezzo soprano Karen England and soprano Rebecca Knight.
Life and Music
Discovered busking in Covent Garden by a talent scout, the girls were invited to perform at the FA Cup Final, televised to 500 million people worldwide, and the UEFA Champions League final in Milan. Their meteoric rise to fame subsequently made them the subject of a record company bidding war.
Both classically trained, Karen England and Rebecca Knight have since travelled the globe performing in concert with the world's leading orchestras, including the Philharmonia, the Royal Philharmonic Orchestra, the BBC Concert Orchestra and the Berlin Symphony Orchestra.
Their numerous promotional appearances include GMTV, Des & Mel, Good Morning America and Fox and Friends. The OperaBabes have also been the subject of three UK documentaries and one US documentary.
Signed to Sony Classical in 2002, the OperaBabes released their debut album, Beyond Imagination, to critical acclaim.
The album spent eleven weeks at number 1 in the UK Classical Charts, and entered the US Billboard Charts at Number 4.
OperaBabes have performed for Her Majesty the Queen at the Festival of Remembrance at the Royal Albert Hall, the launch of the Commonwealth Games at Buckingham Palace, Prom at the Palace for the Queen's Jubilee celebrations, and at Los Angeles Opera House with Placido Domingo.
Did you know?
OperaBabes made history by becoming the first UK classical act to ever perform in Las Vegas
Warner Classics sign the vocal group and ready their new album, Silent Noon.