The Nuns of Avignon
Biography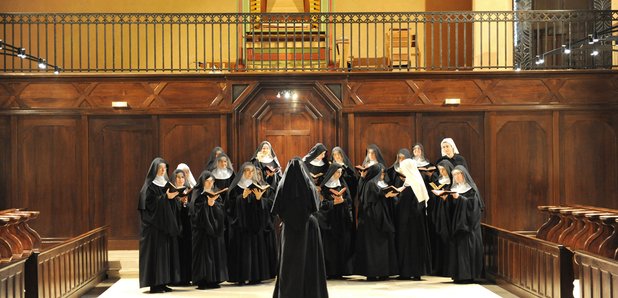 The Nuns of the Abbaye de Notre Dame de l'Annonciation are from a remote region of France near Avignon and have as little contact with the outside world as possible. It came as a surprise to the nuns when talent scouts discovered them whilst undertaking a worldwide search to find the finest female singers of Gregorian Chant!
Life and Music
The search took in over 70 convents, including communities as far afield as North America and Africa. In signing to Universal Music, the singing sisters are now on the roster with such international stars as The Rolling Stones, Amy Winehouse and U2.
Their debut album, Voices: Chant from Avignon, presents a programme of the purest form of Gregorian Chant.
The nuns explain that this album is "a parable of human life. In other words, all men and all human beings come from somewhere and are all on a journey towards their Destiny. The common grounding that all humans have is based upon the challenges they face".
After recording the album, the Mother Superior added: "We are happy with the result but one mustn't be too pleased with oneself!"
Did you know?
The Nuns are part of an ancient order which dates back to the 6th Century. They continue the tradition of leading a hidden life, literally behind closed doors. To remain 'secluded' to the outside world, any visitors, even family, must communicate with the sisters through a grille. Once vows have been taken to live in the convent, the sisters remain there until their death. They lead a life which seems to be the polar opposite of most recording artists!
The Benedictine Nuns of Notre-Dame's new album goes straight to number one.