David, Carlos and Urs joined us in the studio earlier this month to record personal video messages for some lucky fans (Sebastien sadly couldn't join them). Were you one of the lucky one? Find out below…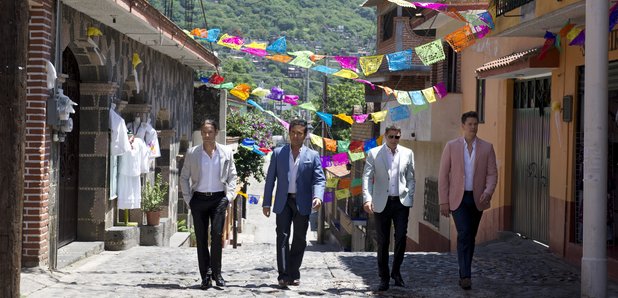 Picture: Max Dodson
The fabulous Il Divo joined us earlier this month to record some video messages specially for some of their most dedicated fans.
Did they pick you? Let's find out.
First up… Victoria!
Here's what Victoria wrote to the guys:

And here's the message Il Divo recorded just for you, Victoria:
Next up… Annie!
Here's your message to Il Divo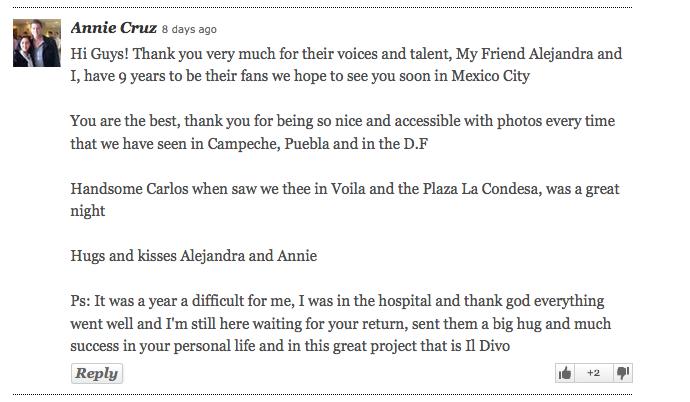 And here's your message from Il Divo
Mary, you asked for a message from Il Divo
And you asked for a shout-out for your grandson Jacob.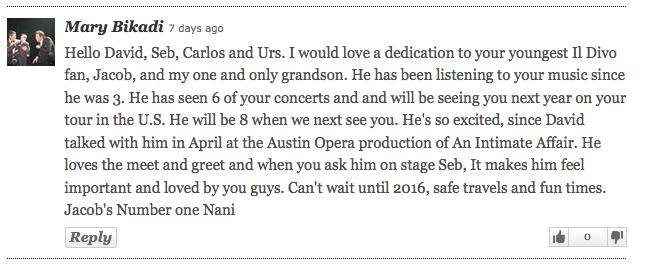 Your wish, Mary…
Here's your message from Il Divo:
Next, Il Divo picked out Miriam
She'd written this note to the guys:

And here's your special video message from David, Carlos and Urs
Keeli, it's your turn!
Here's the message you posted on the page for Il Divo: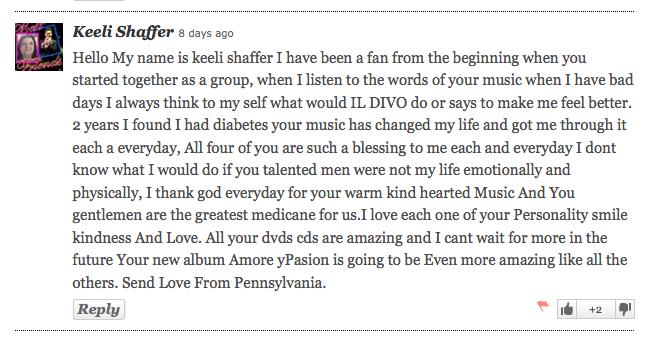 Keeli, here's your special message from the guys
Finally, Il Divo decided to record a message specially for their fans in Korea
Here's the comment from Ivy that caught their eye:

And Il Divo recorded their final message just for you!
Il Divo's new album 'Amor & Pasion' is out on 27 November – and you can pre-order the album now on Amazon and iTunes.
Here's a bit of a taster: