The Gondoliers
Biography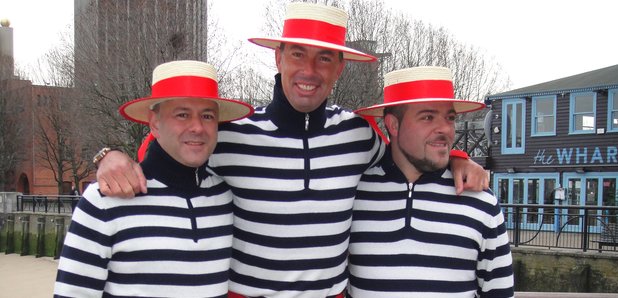 The Gondoliers is the collective name for Luca Foffano, Michele Bozzato and Micahel Malvich – three real life, singing gondoliers from Venice.
- The trio was brought together by record company executives.
- They all worked as gondoliers in Venice and regularly performed for their customers.
- They were formed in order to help raise money and awareness for much-needed restoration work in Venice. The city is under threat as it slowly sinks into its surrounding waters.
- Dressed in the traditional outfits of striped tops, read sashes and boaters, the Gondoliers were label mates of the Rolling Stones and Lady Gaga.
Did You Know?
Johnny Depp and Angelina Jolie first encountered the Gondoliers whilst filming The Tourist in Venice.
On Tuesday 1 February three Venetian gondoliers signed a record deal with Decca, before singing 'O sole mio' to passers-by.